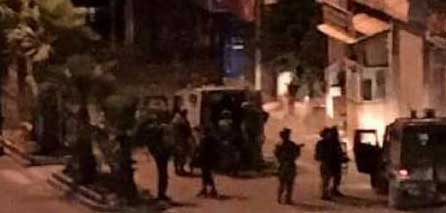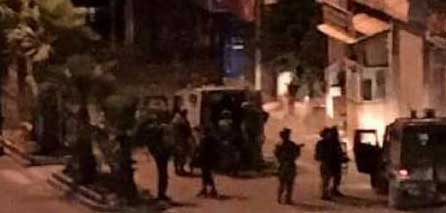 Israeli occupation forces, on Sunday at dawn, shot and injured a Palestinian young man in Bethlehem while dozens suffered tear gas inhalation.
Local sources said that the Palestinian youth clashed with the Israeli forces that invaded Al Dhaisha refugee camp south of Bethlehem.
21-year-old Palestinian young man was injured in his leg as the forces shot the Palestinian young men with rubber-coated metal bullets and gas bombs.
According to eyewitnesses, dozens of the Palestinians suffered tear gas inhalation.
The Israeli occupation forces invade West Bank cities, on a daily basis, and kidnap Palestinians after storming their homes.