Palestine
Israeli guards raid cells of Palestinian inmates at Shata prison amid pandemic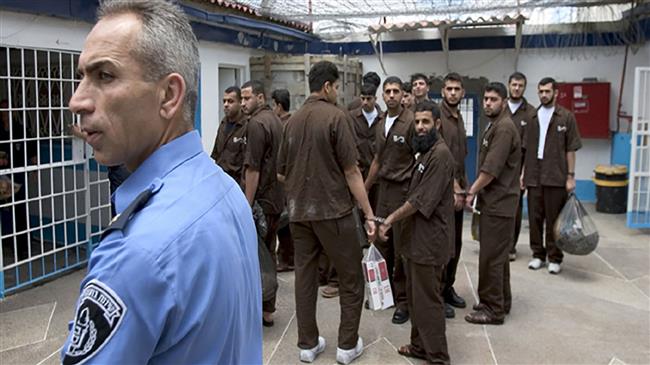 Systematic violation of the rights of Palestinian prisoners by Israeli authorities has become a matter of fact in the latest instance of which at the Shata prison, Israeli guards raided cells of Palestinian inmates who are already suffering from inadequate health care amid coronavirus pandemic.
Local Palestinian media reported on Sunday that Israeli prison guards violently raided cells at the prison, confiscating all electronic devices and personal belongings of the inmates.
In September, dozens of Palestinian prisoners suffered injuries after Israeli military forces raided the cells of inmates at a detention facility in the central part of the occupied West Bank. The Palestinian Prisoners' Society (PPS) then said in a statement that Israeli commandos, accompanied by a group of attack dogs, assaulted the detainees at Ofer prison.
The report also said there were a number of Palestinian prisoners at Shata who had recently been infected by the COVID-19 but were denied treatment.
On November 11, a Palestinian human rights group said that more than a hundred Palestinian prisoners had contracted the coronavirus inside Israeli-run detention centers across the occupied territories.