General
Israeli human shield verdict condemned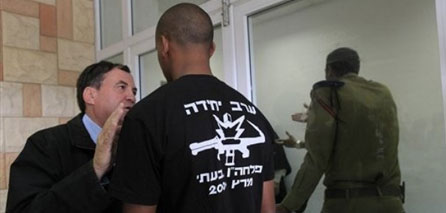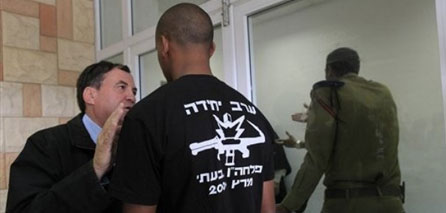 The Palestinian Authority has harshly criticized an Israeli military court for meting out light sentences against two soldiers convicted of using a Palestinian child as a human shield during the Gaza war.
The Israeli occupation deliberately goes easy on its soldiers who commit violations of international law against Palestinian civilians, the Xinhua news agency quoted Palestinian Authority spokesman Ghassan al-Khatib as saying on Sunday.
On Sunday, an Israeli court issued its final verdict on the case, giving the two soldiers suspended sentences of three months and stripping them of the rank of staff sergeant.
The soldiers had forced a nine-year-old Palestinian boy named Majed Rabah to open several bags suspected of containing explosives during the Israeli war against the Gaza Strip in January 2009.
More than 1,400 Palestinians lost their lives during the December 2008-January 2009 Gaza war.
"This verdict would encourage the Israeli soldiers to continue their daily violations against the Palestinians," al-Khatib asserted.
The Palestinian boy himself cried foul at the ruling, saying, "It's unfair. They should have been jailed for a year or two."
In response to the verdict, there has been a wave of condemnations.
Gerard Horton, a spokesman in the West Bank for the Geneva-based rights group Defense for Children International, denounced it as "unbelievable."
The incident was brought to the fore by the United Nations in a report, which harshly criticized the occupation for committing war crimes in the Gaza Strip.
The UN Human Rights Council has censured "Tel Aviv" for failing to investigate alleged war crimes committed by Israeli forces during the Gaza war.