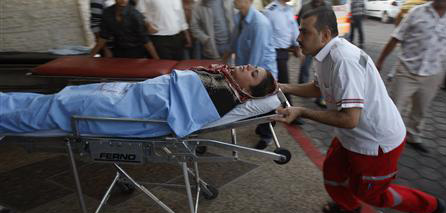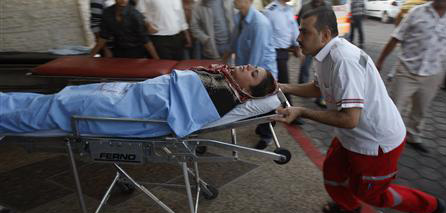 Two Palestinians were reported injured on Tuesday afternoon when Israeli warplanes dropped a single missile on an open area, medics confirmed.
The strike was the second round of the day, with jets striking eight sites across the Gaza Strip shortly before sunrise on Tuesday morning. The earlier strikes injured three Palestinian civilians.
The latest strike hit west of the southern Gaza Strip city of Khanyounis city, where at least three of the strikes earlier in the day also targeted.
Spokesman for medical and emergency services in Gaza Adham Abu Salmiya said the two injured were transferred to the Abu Yousif An-Najjar Hospital in Khan Younis.