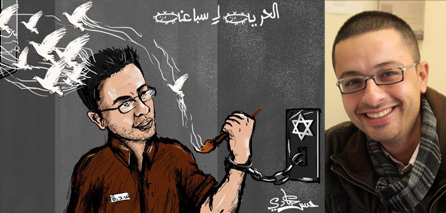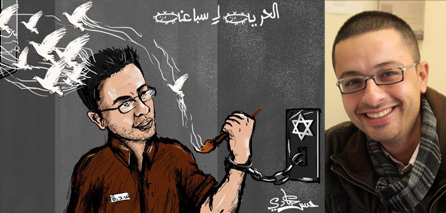 The Israeli military court in Salem, north of Jenin, has sentenced Palestinian cartoonist Mohammed Sabana to five months imprisonment on the charge of contacting "hostile parties".
Family members said on Saturday that the court passed the sentence on Friday and charged Sabana with making such contacts during his visit to Jordan.
They said that the charges were unfounded, adding that the sentence was illegal and proved the summary trials conducted against Palestinian citizens.
The relatives affirmed that Sabana was not involved with any political party or organization and was just an activist who employs his cartoons in exposing the Israeli occupation's crimes.
Sabana was arrested on his return from Jordan last February and held for interrogation. His brother, Thamer, was also detained for his pro-prisoners' activities.