Iran
Saudi Arabia
Israeli minister: We and Saudi Arabia 'speak same language' on Iran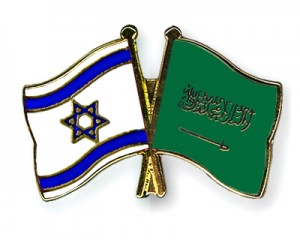 Zionist Israeli minister Tzipi Livni says the Tel Aviv regime and Saudi Arabia share a similar stance and speak a similar language on Iran.
"When you hear the Saudis talking about what needs to be done in order to prevent a [nuclear] Iran, I mean it sounds familiar. I think that you can hear that Arabic sounds familiar to Hebrew when it comes to Iran," said Livni at a conference organized by Israeli daily Jerusalem Post.
The rare linkage made publicly by a top Israeli official between the objectives of Tel Aviv and Riyadh comes despite the fact that the Israeli and Saudi regimes have long been enemies and have no diplomatic relations.
Livni also said that Arab countries could join Tel Aviv to form a united "axis" against Iran.
Speaking at the same event, Israel's President Shimon Peres voiced concern over Tehran's nuclear energy program, linking it to the wider topic of regime change in the Middle East.
All of us are concerned about the enrichment of uranium, but the Islamic Republic of Iran's establishment is a more fundamental problem, the hawkish Israeli president said.
Israel, which is the sole possessor of nuclear weapons in the Middle East with 200-400 warheads, has repeatedly threatened to launch a military strike against Iran over the country's civilian nuclear work.
The Israeli regime, which rejects all regulatory international nuclear agreements, particularly the nuclear Non-Proliferation Treaty (NPT), maintains a policy of deliberate ambiguity over its nuclear activities and refuses to allow its nuclear facilities to come under international regulatory inspections.
In its Yearbook 2012, the Stockholm International Peace Research Institute (SIPRI) said that Israel possesses at least 80 "highly operational" nuclear warheads.
In another related development, Israel's International Affairs Minister Yuval Steinitz told Israeli public radio on Thursday that Tel Aviv does not oppose Iran's right to use nuclear energy for peaceful purposes but added that Iran must not enrich its own uranium and that the enrichment should be carried out in another place under the surveillance of the International Atomic Energy Agency (IAEA).
Iran decided to enrich uranium to the 20-percent level to provide fuel for the Tehran Research Reactor, which produces medical isotopes for cancer patients, after potential suppliers failed to provide the Islamic Republic with the required uranium.
The United States, Israel and some of their allies have repeatedly accused Iran of pursuing non-civilian objectives in its nuclear energy program.
Iran has categorically rejected the allegation, stressing that as a committed member of the IAEA and a signatory to the NPT, it is entitled to develop nuclear technology for peaceful purposes.