Palestine
Israeli occupation forces raid and arrest in al-Khalil against liberated prisoners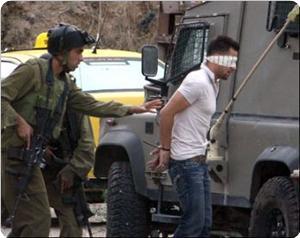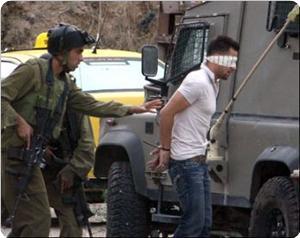 Israeli occupation forces (IOF) launched, on Thursday morning, a wide raid and arrest campaign in the city of al-Khalil, targeting a number of liberated prisoners and former detainees, in addition to raiding a number of journalists' houses.
Al-Heimoni family told PIC that the IOF stormed and searched their house, on Wednesday night, and arrested her son Mo'az, taking him to an unknown destination.
Mo'az is a liberated prisoner who was released two months ago, and it is scheduled that his brother Muhannad would be released on Thursday morning after nine months in Israeli jails.
Meanwhile, Israeli occupation forces raided the house of the liberated prisoner Ahmed Yosri Oweiwi, and damaged its contents, and they transferred him to the Etzion detention center, after leaving his family in the cold weather for more than two hours.
Occupation forces also arrested Moataz Hirbawi and Anas Sidqi al-Jobaa after raiding their homes.
Furthermore, Occupation forces stormed at dawn on Thursday the writer Lama Khater's house in the city of al-Khalil.
Sources told PIC reporter that the Israeli soldiers raided Khater's house in the city and searched it, confiscating her computer and important papers, after interrogating her and her husband about her participation in Hamas festival celebrating the movement's inception in West Bank.
For its part, the PA security apparatuses warned the movement's supporters and members in al-Khalil not to participate in the festival, in addition to summoning members of the movement to the headquarters of the security services.
These raids came in light of the movement's festivals in the different governorates of the West Bank celebrating its inception in West Bank for the 1st time in 5 years.