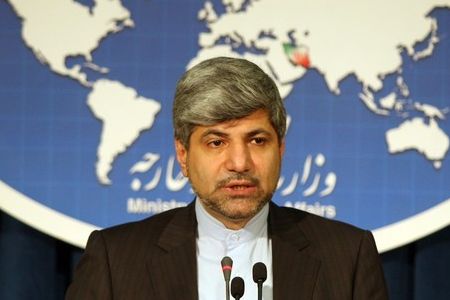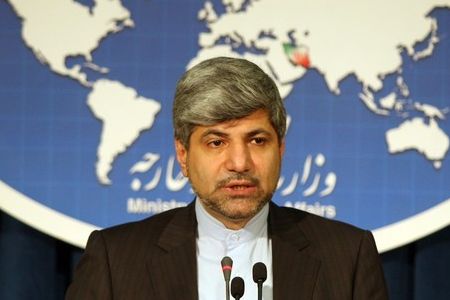 Iran has condemned arson attacks on mosques in the West Bank, saying Israeli officials are behind the "satanic" move aimed at dividing religions.
"This move by the elements of the Zionist regime shows that there are officials of this regime behind this plot, who pursue plans aimed at creating divisions and instigating a war among religions," Iranian Foreign Ministry Spokesman Ramin Mehmanparast said at his weekly press conference on Tuesday.
The spokesperson called the move "satanic" and said it would only serve the interests of those opposing sanctities and would reveal the true colors of Israel.
Mehmanparast warned that the continuation of such acts would spark an "uncontrollable reaction" among followers of all religions.
Israeli extremists vandalized a mosque in the Palestinian village of Beit Fajjar, north of the West Bank city of al-Khalil (Hebron), on Monday morning.
They also burned copies of the holy Qur'an and sprayed graffiti blaspheming the Prophet Mohammad (PBUH) on the building's walls.
Later in the day, dozens of settlers gathered near the Palestinian village of Burin in the northern West Bank governorate of Nablus and called for the demolition of the mosque in the village, Israel's Ynet news website reported.
Palestinians say the move was aimed at igniting a religious conflict in the Middle East.