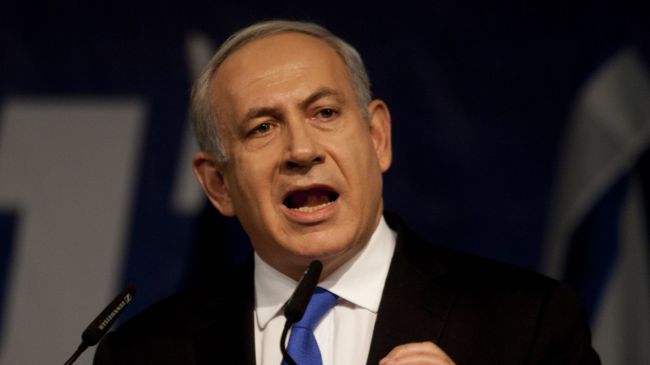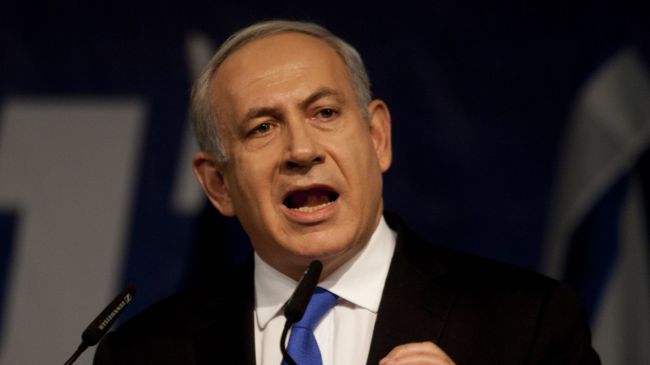 Israeli Prime Minister Benjamin Netanyahu has called for more pressure on Iran until a complete dismantlement of the Islamic Republic's nuclear energy program.
"I think the pressure has to be maintained on Iran, even increased on Iran until it actually stops the nuclear program… I think that any partial deal could end up in dissolving the sanctions," Bibi said.
In an interview with American TV channel NBC on Sunday, the Israeli premier also called for a complete dismantlement of the program.
"There are a lot of countries that are waiting for a signal, just waiting for a signal, to get rid of their sanctions regime. And I think you don't want to go through halfway measures," he added.
Earlier in the day, the Israeli daily Ha'aretz reported that the US and British delegates had travelled to Tel Aviv to brief the Israeli regime about the substance of recent talks held in Geneva over Iran's nuclear energy program.
In mid-October, Iran and the five permanent members of the UN Security Council – the United States, China, Russia, France and Britain – plus Germany held two days of negotiations over Tehran's nuclear energy program behind closed doors in the Swiss city of Geneva.
During the talks, Iranian Foreign Minister Mohammad Javad Zarif presented Tehran's proposal titled "Closing an Unnecessary Crisis, Opening a New Horizon" to EU foreign policy chief Catherine Ashton, and the representatives of the six countries.
The Sunday's report added that French and German officials had already briefed their Israeli counterparts by phone.
Meanwhile, a high-ranking Israeli delegation is travelling to Washington to be updated about the talks held between Iran and the six world powers.
The delegates are Israeli Strategic Affairs Minister Yuval Steinitz accompanied by a team of officials from Israeli spy services and foreign and military affairs ministries.
The United States, Israel, and some of their allies have repeatedly accused Iran of pursuing non-civilian objectives in its nuclear energy program.
Iran rejects the allegations, arguing that as a committed signatory to the nuclear Non-Proliferation Treaty (NPT) and a member of the International Atomic Energy Agency (IAEA), it has the right to use nuclear technology for peaceful purposes.
In addition, the IAEA has conducted numerous inspections of Iran's nuclear facilities but has never found any evidence showing that Iran's civilian nuclear program has been diverted to nuclear weapons production.
Since 1958, when Israel began building its Dimona plutonium- and uranium-processing facility in the Negev desert, it has secretly manufactured numerous nuclear warheads, making it the only player in the Middle East that possesses nuclear weapons.