Palestine
Israeli police still ban entry of Palestinian women to Aqsa Mosque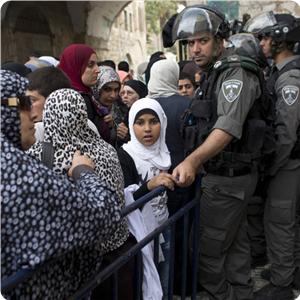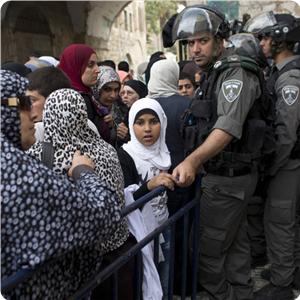 A group of extremist Jewish settlers escorted by Israeli policemen on Monday morning desecrated the Aqsa Mosque's courtyards, while there is still an entry ban on all Palestinian women.
According to the Aqsa foundation for endowment and heritage, the Israeli occupation police are still imposing a ban on the entry of all Palestinian women, including female students of the Aqsa religious school, to the Mosque, and only allow in men after confiscating their ID cards at checkpoints.
Meanwhile, the Israeli police allowed 20 Jewish settlers today to violate the sanctity of the Aqsa Mosque.
The foundation noted that the Israeli police yesterday violently attacked several Palestinian women who were praying outside the Aqsa Mosque's walls after their failure to enter it.