Palestine
Israeli shelling hits UN school, Gaza toll passes 1,260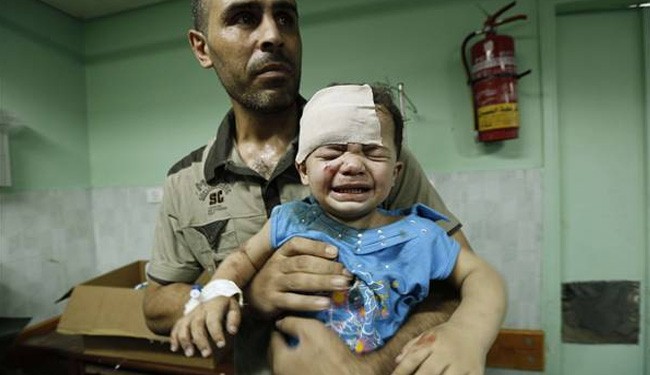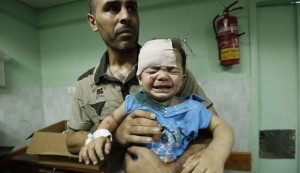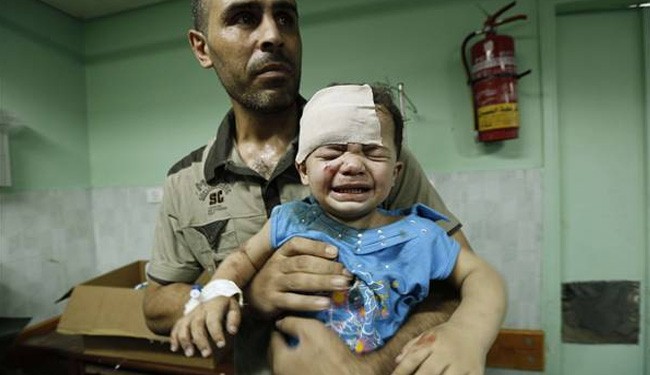 An Israeli shelling on a UN school in Gaza has killed 20 people, medics say, as Palestinian factions were to head to Cairo to discuss a temporary humanitarian ceasefire.
The shell slammed into the school in northern Gaza early Wednesday as the Israeli offensive in Gaza entered its 23rd day, with international efforts to bring an end to the bloodshed continuing apace.
The conflict has killed around 1,260 people, including at least 32 on Wednesday morning, with concern growing over the high civilian death toll, especially among children.
On Wednesday morning, the Israeli shell slammed into the UN school being used as a shelter for those displaced by fighting, killing 20 people, emergency services spokesman Ashraf al-Qudra said.
A UN official put the death toll at 16.
The shell hit the Palestinian refugee agency (UNRWA) girls' school in Jabalia refugee camp.
The incident occurred after 5:30 am (0230 GMT), and a couple of hours after Israeli tanks had begun heavy shelling in the area.
An AFP correspondent said that at least one shell had hit the school — the outer wall of the complex was damaged by shellfire, and in a bombed-out classroom, people were picking body parts off a blood-soaked floor.
A number of donkeys killed by the shelling lay outside.
Displaced Palestinians who had already had to leave their homes quickly gathered belongings and fled the building.
It came as a Palestinian delegation prepared for a trip to Cairo to discuss a temporary humanitarian ceasefire.
The West Bank-headquartered Palestine Liberation Organization, which has been at odds with Hamas for years, said it had garnered the resistance movement's support for a 24-hour truce, but did not say when that was due to start.
The Israeli regime had no comment on the proposal.
Palestinian president Mahmud Abbas "was in touch with (Hamas chief Khaled) Meshaal yesterday and today. He proposed the 24 hour truce, Meshaal and Hamas agreed", senior Palestinian official Nabil Shaath told AFP on Tuesday.
International efforts have focused on getting Israel and Hamas to agree to a temporary humanitarian ceasefire, and then extending that truce for a longer period while they intensify efforts to end hostilities altogether.
But apart from a fragile halt on Saturday after which hostilities picked up with renewed vigor, efforts have failed.
Heavy Israeli bombardment of Gaza overnight Monday to Tuesday killed scores of Palestinians after they marked the beginning of the Muslim Eid festival, medics said.
Israel's aerial, naval and artillery shillings have killed some 1,262 Palestinians in the bloodiest conflict in six years, and the vast majority of Palestinian dead are civilians, according to the UN.
Hamas fire, including thousands of rockets launched at Israel, has killed 53 soldiers and three Israelis inside the occupied lands.
Rights groups have expressed alarm at the number of children victims.
The more than 240 children who have died represent at least 29 percent of civilian casualties, the United Nations Children's Fund, UNICEF, said in a statement.
"We see children killed, injured, mutilated and burnt, in addition to being terrified to their core. The consequences run much deeper than previous flare-ups" in Gaza, UNICEF's Gaza field office chief Pernille Ironside said.