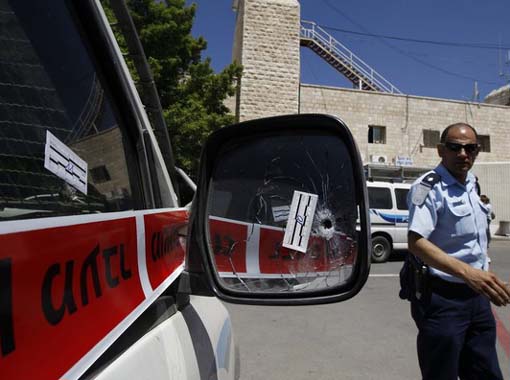 Israeli soldier was killed and three others wounded in al-Khalil city on Monday morning.
Israeli sources said that four soldiers were attacked by Palestinian gunmen near al Fawar junction, causing killings and injuries in the Israeli side.
Sources said operation carried out by unknown fighters who ran away from the place instantly .
Israeli troops raided Palestinian villages of al-Khalil city committing huge devastation and kidnapping.
Meanwhile, Palestinian residents in al-Khalil city mentioned that large numbers of Israeli occupation troops attacked the city, kidnapped a number of Palestinian residents for investigation.
This operation is a natural response for Israeli daily crimes against Palestinian people in West Bank and occupied Jerusalem.
On Friday, 11th of June, 2010, Israeli guards in Jerusalem city, have killed Palestinian resident in cold blood.