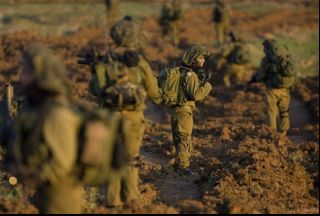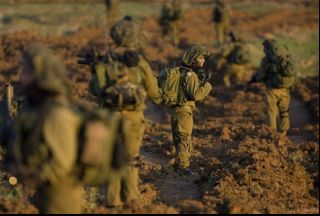 Lebanon says an Israeli patrol has violated its border, crossing into its territory in the disputed area of Kfar Shuba.
"A patrol of eight enemy (Israeli) soldiers crossed the line of withdrawal at the town of Kfar Shuba in an attempt to abduct a shepherd," AFP quoted Neeraj Singh, a Lebanese army spokesman, on Thursday.
Neeraj said the shepherd managed to escape the attempt but the Israeli soldiers crossed 20 meters (22 yards) into the UN-drawn Blue Line border.
Blue Line was established after Israel's withdrawal from southern Lebanon back in 2000, following a 22-year occupation.
Israel has detained Lebanese shepherds in the area in the past — mostly to question them.
Israel fought a 33-day war against Hezbollah in the summer of 2006 to destroy the military power of the Lebanese resistance.
Tel Aviv was eventually forced to leave the region without achieving any of its objectives and after suffering a humiliating defeat.
The carnage destroyed most of Lebanon's infrastructure and claimed the lives of more than 1,200 Lebanese — mainly civilians — and more than 160 Israelis — mostly soldiers.