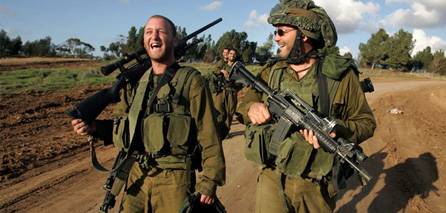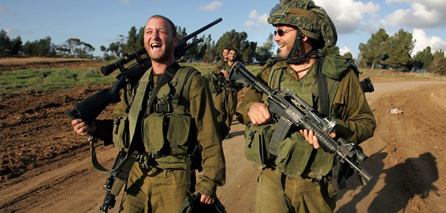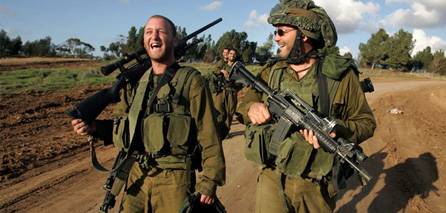 A new Zionist video shows (2:28 minutes) the disregard of the Zionist troops for civilian lives and their properties during the last war on Gaza, which erupted in late 2008 and continued early in the year 2009.
The Zionist army killed and injured more than 7000 Palestinian civilians, and destroyed thousands of homes, buildings, residential areas, institutions, ministries and mosques.
Video revealed by the Documentation Commission belonging to the Palestinian government in Gaza, Israeli soldiers laugh during the bombardment of their army to the homes and property of citizens.
The Video was shot by one the soldiers' mobile during the war on Gaza, the soldier was located in the place which is bombing the homes.
At the beginning of video, three apartment buildings to Palestinian civilians were appeared, then these apartments targeted one by one and the Zionist soldiers were laughing more and more.