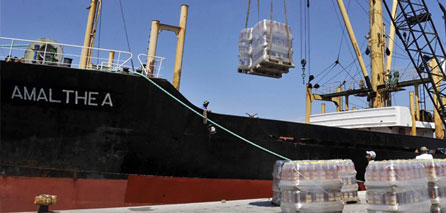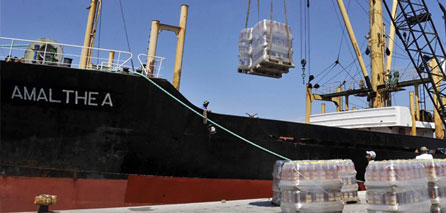 Zionist Military Police arrested an officer suspected of stealing laptop computers from activists aboard the Gaza-bound aid ship raided by Israeli commandos in May and selling them to other officers.
The officer sold the computers to a friend, who in turn sold them to friends of his. Three officers who are suspected of having bought the computers have also been detained for questioning.
The officer, who holds the rank of first lieutenant, stole between four and six computers from activists on the Mavi Marmara, which was trying to break the naval blockade on the Gaza Strip when Israel raided it, leaving nine Turkish peace activists dead.
Israel Navy commandos attacked six ships on May 31, in an effort to prevent them from breaking through blockade and reaching Gaza.
News of the officers' arrests was first reported by Ynet, which quoted a high-ranking officer who said, "The investigation has just begun, but as it appears now it will prove embarrassing and shameful."
Israel Radio reported that cellular phones were also stolen from the activists.
In June, an Italian journalist who was detained by the IDF following the raid on the Gaza-bound flotilla says his credit card was used to purchase items after it was confiscated by the Israeli authorities.