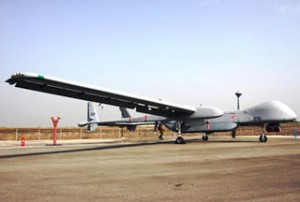 An Israeli remote-controlled pilotless spy drone effected a customary U-shaped turn over most of south Lebanon and the capital Beirut.
The 10-hour-long breach of Lebanese air space lasted throughout the night till day break with enemy drone returning to the occupied zone via the same coastal route of Naqoura.
The information was released by Yarzeh-based Army Guidance Department spokesperson's announcement today.