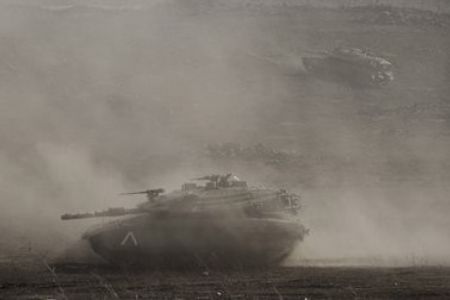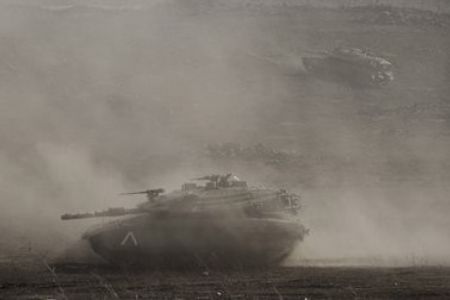 Israeli forces have pounded the northern Gaza Strip town of Jabaliya, killing a teenager and wounding another two.
The attack occurred on Tuesday when Israeli tanks opened fire on eastern Jabaliya.
Emergency services officials in the Gaza Strip identified the victim as 17-year-old Amjad al-Zaanein.
One of the two men wounded by shrapnel is said to be in critical condition, they added.
Earlier on the day, several Israeli bulldozers, backed by seven tanks, broke into the Palestinian enclave's northern town of Beit Hanun.
The tanks entered around 400 meters into the Hamas-run territory, but it was not immediately clear whether they were after demolishing Palestinian houses in the area.
Israel and Hamas are formally committed to a truce that ended Israel's 22 days of massive military offensive between December 2008 and January 2009 against the Gaza Strip.
The all-out war left over 1,400 Palestinians dead and tens of thousands more displaced.
Egypt has recently warned Hamas of Israeli plans to soon wage another huge onslaught against Gaza.
In recent months, Israel has stepped up its ground and air attacks against the coastal strip, killing and injuring dozens of Palestinians.