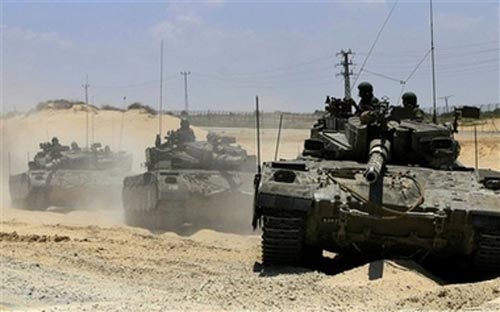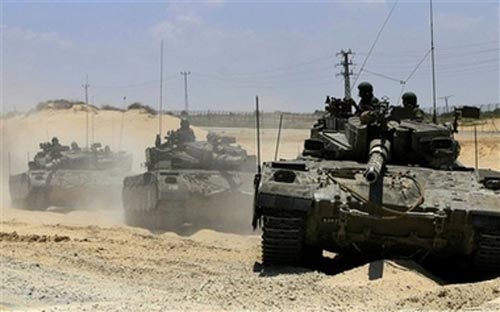 Palestinians have repelled an Israeli attack in which several tanks crossed into southern parts of the Gaza Strip and an Israeli soldier pierced through the bordering security fence.
According to Hamas security officials, six Israeli tanks crossed into the area and one of them fired shells at a house near the town of Khan Yunis on Tuesday, Reuters reported.
In return, Palestinians fired mortars toward the Israelis, wounding two soldiers.
The Israeli army confirmed the injuries, saying that the two soldiers were taken to hospital to receive treatment.
Earlier on Monday, Israeli troops opened fire on a group of Palestinians in eastern parts of Khan Yunis, killing one Palestinian.
Israel has been launching regular attacks on Gaza ever since the December 2008-January 2009 war, in which over 1,400 Palestinians were killed and some $1.6 billion in damages were inflicted on the impoverished enclave's economy.