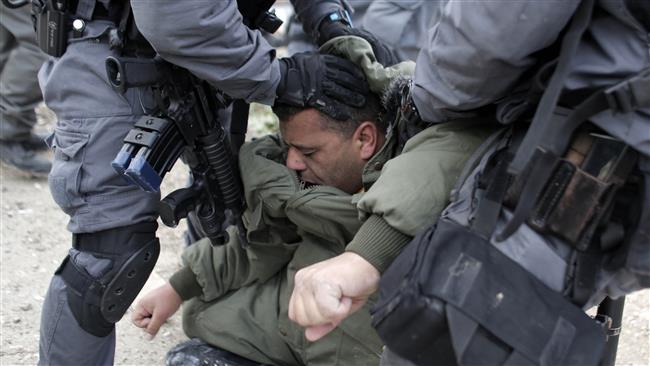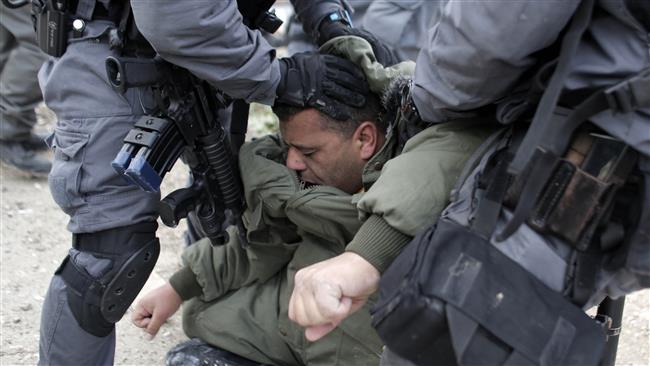 Israeli forces have abducted at least five Palestinians during an overnight raid on a number of houses in the occupied West Bank.
The arrests were made in the northern city of Jenin on Sunday, according to Palestinian sources.
In recent months, Israeli forces have intensified their crackdown on Palestinians by raiding their homes and putting them behind bars based on the administrative detention policy.
Administrative detention is a sort of imprisonment without trial or charge that allows Israel to incarcerate Palestinians for up to six months. The detention order can be renewed for indefinite periods of time.
Earlier, a group of Israeli settlers stoned Palestinian homes in al-Khalil (Hebron).
Settlers, mostly armed, regularly attack Palestinian villages and farms and set fire to their mosques, olive groves and other properties in the West Bank under the so-called "price tag" policy. However, Tel Aviv rarely detains the assailants.
Price tag attacks are acts of vandalism and violence against Palestinians and their property as well as Islamic holy sites by Israeli settlers.