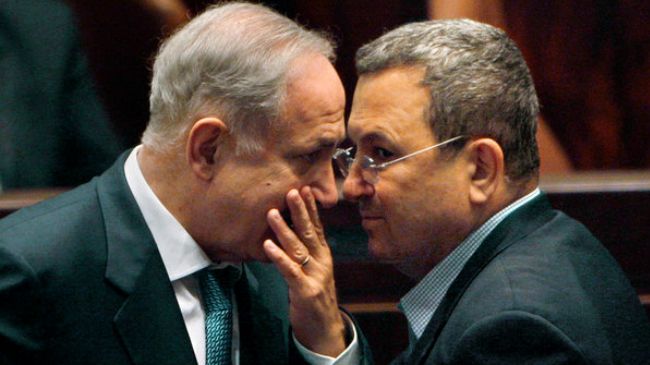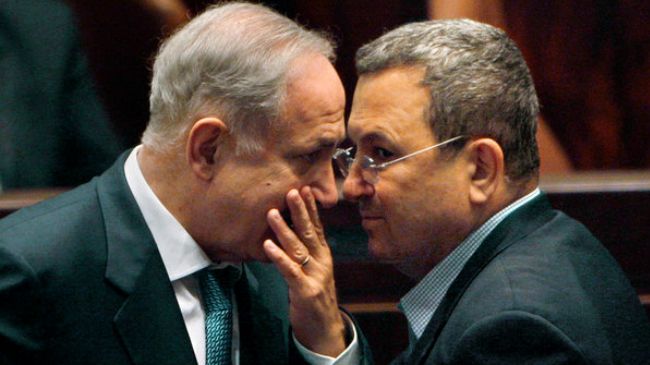 A US-based political writer claims he has access to a plan made by Israel's Prime Minister Benjamin Netanyahu and Defense Minister Ehud Barak for imminent military strike on Iran.
According to Israeli news website Ynet, Richard Silverstein claimed on August 15 that the war document was leaked to him by a "high-level Israeli source" who obtained it from a military officer and includes missile and aerial strikes, assassination of Iranian officials and a massive cyber attack that will paralyze the country's electronic networks.
The supposed Israeli strike on Iran, he added, will include crippling Iran's electricity grid and telecommunications network, firing tens of missiles to Iran from Israeli territory and submarines in the Persian Gulf, and bombarding the houses of top Iranian scientists and military commanders. The strike, Silverstein noted, will also involve cyber attacks to render Iran's internet and telecom networks as well as radio and television, telecommunication satellites, and fiberoptic network dysfunctional.
Smart carbon-fiber weapons will also attack Iran's power plants causing short-circuit which will stop their operations, he noted, while more missiles will target Arak nuclear reactor and other nuclear facilities in Isfahan and Fordow.
A number of Iranian officials have been also shortlisted for assassination by Israeli missiles, Silverstein said.
Iranian authorities have frequently downplayed Israeli threats of military action against the Islamic Republic, warning that in case the Zionist regime dares to launch such an attack, it will be reduced to rubble.
A number of senior Iranian military commanders have also emphasized that in case Israel and even the US launch any attack an Iran, the conflict is certain to spill into the entire region.
Following the first wave of attacks, according to the American analyst, "an Israeli radar satellite will pass over Iran and transfer information directly to warplanes making their way covertly toward Iran."
These Israeli planes will be armed with electronic warfare gear previously unknown to the wider public, not even revealed to Tel Aviv's close ally, the United States, Silverstein said.
The Israeli report, according to the US analyst, concludes by claiming that among the targets of the aerial attacks "are Shahab 3 and Sejjil ballistic missile silos, storage tanks for chemical components of rocket fuel, industrial facilities for producing missile control systems, centrifuge production plants and more."
Iranian observers, however, insist that such reports are the continuation of a joint US-Israeli publicity and psywar campaign aimed at inciting fear among the Iranian public.