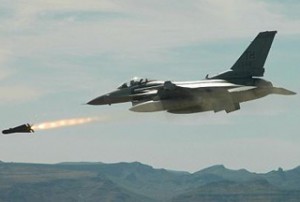 Israeli warplanes attacked an alleged weapons-making factory and two supply tunnels in the Gaza Strip early on Tuesday in what the military said was retaliation for Palestinian rocket fire into southern Israel.
Medics and other witnesses said two of the air raids struck supply tunnels on the border between the blockaded coastal sliver and Egypt, whereas the strike in the eastern part of Gaza City targeted a weapons manufacturing facility. The aerial assaults wounded at least three people.
Gaza continues to suffer from the aftermath of a massive Israeli military offensive from December 2008 to January 2009. Over 1,400 Palestinians were killed during three weeks of Israeli land, sea, and air assaults in Operation Cast Lead. The offensive also inflicted $1.6 billion damage to the Gazan economy.
Most of the damage in Gaza has not been repaired due to an Israeli blockade that has prevented construction materials from entering the territory.