Palestine
Israelis appropriated Palestinian land equal to size of big town: Report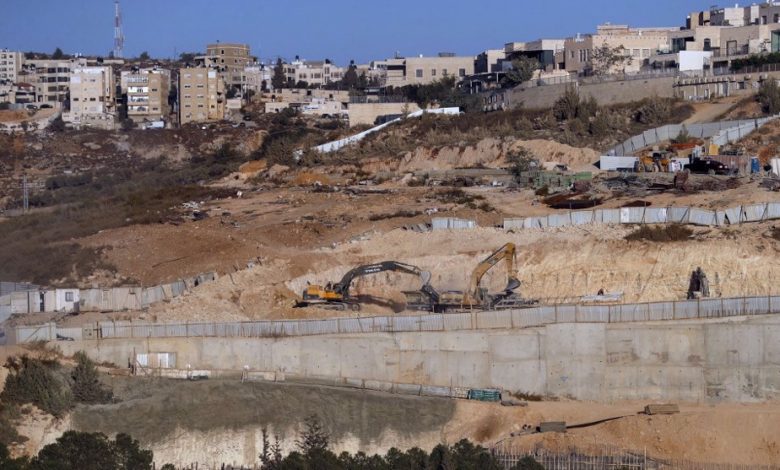 Employing systematic violence and terror, Israeli settlers have taken over Palestinian territory the size of the city of Holon, blocking Palestinian access to lands they used to cultivate crops and graze livestock, according to a report published by Israel's Haaretz daily newspaper.
Aided by the Israeli army, four illegal settler farms in the occupied West Bank have taken over Palestinian territory totaling 20,866 dunums, according to the paper. In comparison, the territory is larger than the city of Holon, which is some 19,000 dunums (4,700 acres), and the cities of Bnei Brak and Lod combined, which are also around 19,000 dunums.
"The record is held by Uri's Farm on the Umm Zuqa preserve in the northern Jordan Valley, which was established in 2016 and prevents Palestinian communities from accessing over 14,000 dunums of land," Haaretz reported.
The report added, "Next is the outpost of Zvi Bar Yosef from the settlement of Halamish, erected three years ago. It prevents the farmers of Jibiya, Kobar, and Umm Safa from accessing 2,500 dunums of their lands."
It said, "A shepherd's farm southwest of Samu, established this year, has so far taken over 1,850 dunums belonging to the village of Zanuta. In 2020, Mann Farm was built east of the town of Yatta, taking over 1,537 dunums from nearby villages."
Haaretz affirmed that the report only contains certain data referring only to these four individual farms out of some 50 similar outposts created over the past decade, and 150 outposts dating back to the 1990s.
More than half a million Israelis live in occupied West Bank settlements that the international community regards as illegal.
Some settler outposts, including the Ma'on Farm, are also illegal under Israeli law, but the Tel Aviv regime has been unwilling to evacuate them.
Haaretz reported that the residents of many of those outposts use violence to take over Palestinian lands, which means that the total area they have appropriated is much larger than the above figure.
Israel captured the West Bank in 1967 and later annexed it in a move not recognized by the international community. In the decades since, the regime has built over two hundred settlements there.
The Palestinians seek the West Bank, along with East al-Quds and the Gaza Strip, as part of their future state.
B'Tselem, an Israeli rights group, said in a report published on Sunday that Israel has been using settler violence as a "major informal tool" to drive Palestinians from farming and pasture lands in the occupied West Bank.
On Friday, a group of Israeli settlers attacked Palestinians harvesting olives who were accompanied by Israeli activists.
Neta Ben Porat, one of the injured activists, said although the entire area is video-monitored by the Israeli army, it chose not to come to their aid.
Rabbis for Human Rights, another Israeli rights group, said in a statement on Friday that Israel "and its enforcement agencies are failing time after time to ensure the safety of farmers and activists in the harvest…."
On Thursday, several Palestinians were injured after a group of Israeli settlers attacked them in a village in the occupied West Bank.
For years, Israel has allowed its settlers to assault Palestinians and inflict damage on their property as one of its policies. This has included the provision of military protection for the attackers and in some cases troopers' active participation in the assault.
The United Nations has already warned of a surge in Israeli settler violence against Palestinians, mostly in the areas of al-Khalil, al-Quds, Nablus, and Ramallah.
On Tuesday, the UN overwhelmingly adopted a resolution in condemnation of illegal Israeli settlements in the occupied Palestinian territories, including East al-Quds, and Syria's Golan Heights, and demanded cessation of their construction.