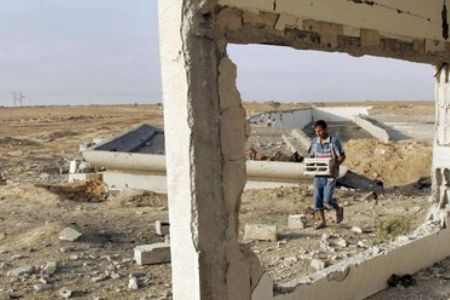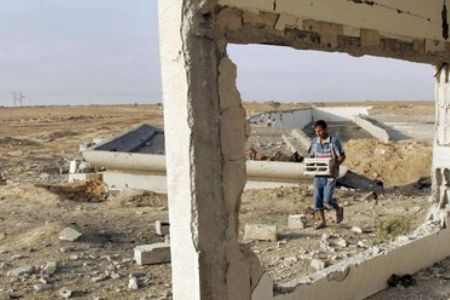 Israeli forces wound a Palestinian scrap metal collector in yet another act of aggression against those who resort to scavenging to cope with Tel Aviv's siege of Gaza.
The Sunday casualty was caused inside a Tel Aviv-declared "buffer zone" near the Gaza Strip's border with Israel, which is closely monitored by Israeli troops, Reuters reported.
The victim was identified as 20-year-old K.A, Gaza medics said.
An August study by the United Nations said, "Palestinians have been totally or partially prevented from accessing land located up to 1,000-1,500 meters" from Gaza's border with Israel — apparently referring to the Israeli military's recurrent shootings of the Gazans in the general area of the so-called "restricted" zone.
The scrap collectors would sell the gleaned materials to factories and contractors across the strip as a coping strategy in the face of an all-out Tel Aviv-imposed land, aerial and naval blockade.
The siege has been depriving 1.5 million Gazans of food, fuel and other necessities for more than three years.
The enclave's medics say 60 scavengers have been wounded and two killed in the border zone since January 2009.
Adie Mormech from the Palestinian-led organization International Solidarity Movement told Press TV last month that the rubble collectors "are actually the biggest victims of shootings in the buffer zones. The reasons why no one can go there is because Israel shoots on sight and they are trigger-happy."
"According to the UN aid agency, UNRWA, about 80 percent of the Gaza population depends on assistance from UN agencies as unemployment has soared [to] above 40 percent," our correspondent said.