Palestine
Israelis protest against Netanyahu's dictatorship amid virus control measures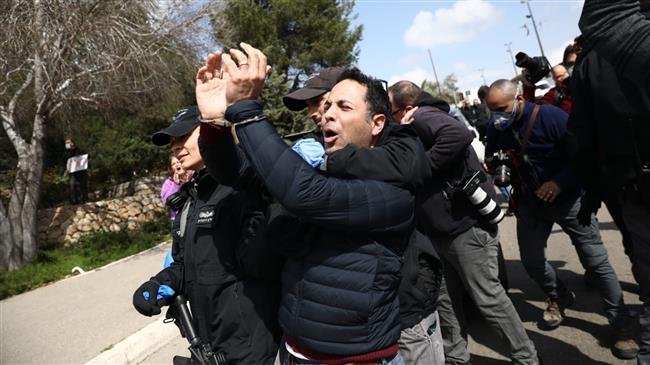 Hundreds of Israelis have held protests against what they believe is a dictatorship led by Netanyahu after he banned gatherings over the coronavirus outbreak.
The protesters gathered Thursday in front of the Knesset, the zionist regime's parliament in the occupied Jerusalem al-Quds, to decry measures by Netanyahu and his allies in the government to shut down the courts and the parliament, moves that many say are meant to postpone his long-awaited trial over charges of bribery, fraud and breach of trust.
Protesters held banners, reading "No to dictatorship" and "crime minister," urging Netanyahu to allow the trial to go on.