Middle East
Palestine
Syria
Israel's arsenal of nuclear, chemical warfare poses greats risk to Middle East peace: Syria UN envoy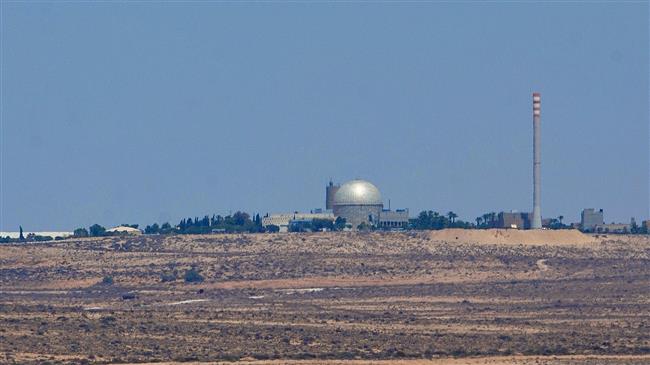 Syria's Permanent Representative to the United Nations, Bashar al-Ja'afari, says Israel poses the biggest threat to peace and stability in the Middle East region by possessing chemical and nuclear weapons in its arsenal, calling on the international community to force the regime into opening its nuclear sites to the UN atomic watchdog's inspectors.
"The Israeli occupying regime's arsenal of biological, chemical and nuclear weapons is the biggest threat to the Middle East peace and security. Such armaments have posed a great challenge to global efforts to promote nuclear disarmament and non-proliferation over the past decades, and continue to do so," Ja'afari said at a meeting of the UN General Assembly First Committee on Disarmament and International Security on Friday.
He stressed the need for pressure on the Israeli regime to force it into joining the Non-Proliferation Treaty (NPT), and agreeing to let the International Atomic Energy Agency (IAEA) inspectors into its nuclear sites.
Ja'afari said Syria calls on all UN member states to support attempts aimed at declaring the Middle East a region free from weapons of mass destruction, including nuclear, chemical and biological munitions.
"Everyone knows that Syria is a signatory to the Non-Proliferation Treaty since 1968, and signed the Biological Weapons Convention (BWC) in 1972 as well as the Chemical Weapons Convention (CWC) in 2013 respectively. Syria has also welcomed bids and initiatives seeking to establish a zone free of nuclear weapons and other weapons of mass destruction (WMD) in the Middle East," the Syrian diplomat pointed out.
"Back in 2003, Syria submitted a draft resolution on the establishment of a Middle East zone free of nuclear weapons and all other weapons of mass destruction. The US delegation, however, threatened at the time to cast a veto to block the resolution," Ja'afari said.
He underlined that Syria strongly condemns any use of weapons of mass destruction, including chemical warfare, by any party and under any circumstances, noting that Damascus has not and will not use any chemical weapons because it doesn't possess any such munitions after signing the CWC.
Israel is believed to have the Middle East's only nuclear arsenal with 200 warheads.
Western governments and their allies have never stopped pointing the finger at Damascus whenever an apparent chemical attack takes place.
Syria surrendered its stockpile of chemical weapons in 2014 to a joint mission led by the United States and the Organization for the Prohibition of Chemical Weapons (OPCW), which oversaw the destruction of the weaponry. It has also consistently denied using chemical weapons.
On April 14, 2018, the US, Britain and France carried out a string of airstrikes against Syria over a suspected chemical weapons attack on the city of Douma, located about 10 kilometers northeast of the capital Damascus.
Washington and its allies blamed Damascus for the Douma attack, an allegation roundly rejected by the Syrian government.