Iran
" Issue of hijab is of prime importance"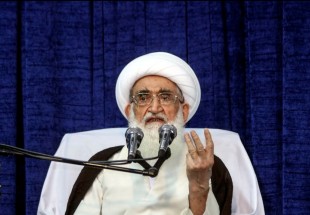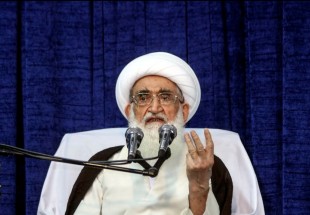 Grand Ayatollah Hoseyn Nouri-Hamadani has met with a group of women members of the Council of Basiji Professors. During the meeting they discussed the issue of poor veiling (hijab) which has unfortunately become common throughout Iran. "We did not think that this one Islamic mandate would be stretched out for so long. We need to remind everyone [about the importance of hijab]," His Eminence stated.
Ayatollah Nouri-Hamadani explained that the root of this problem is due to the negligence of some officials and stated that if the issue of hijab was given its due importance in society from the beginning, we would not be in the situation that are in now.
He stated that there were conflicting opinions among government officials on how to deal with the hijab issue. He stated that due to these conflicts, the culture of veiling and chastity is becoming weakened among the people. "The method to solve this issue is for every ministry to enact reforms among their own subdivisions," the renowned source of emulation advised.
Ayatollah Nouri-Hamadani emphasized on the importance of building Islamic culture to solve the issue of poor hijab, stating that we cannot force women to veil themselves but we need to explain the philosophy of hijab with proofs so that they can understand why it so necessary. However, His Eminence also criticized those who did not pay attention to the religious teachings and repeating emphasis of the sources of emulation and scholars in regard to various issues. "Our people are Muslims and they will accept [hijab if it is properly explained]," he added.
The renowned scholar stated that there is no issue more critical and more important than the hijab issue in Iranian society. Iran also faces demographic problems. Iranians are marrying much later than they used to. Finding a proper spouse and getting married are not easy tasks. Youths need to find a proper job and a place to live before getting married, but these conditions are often not available.
Ayatollah Nouri-Hamadani also emphasised the need to overcome barriers to marriage, adding: "We need to build a culture in regard to the issue of marriage. Issuing fatwa's [religious verdicts] on how important marriage is will not solve any problems – We need to remove the barriers to marriage. It requires collective determination and incentive policies for childbearing must be considered."
He also criticized the incorrect culture and tradition of requesting heavy dowries from the groom. He emphasized that this is not an Islamic teaching and it must be removed from Iranian culture. The bride should not ask for more than fourteen gold coins.
Also, certain erroneous Western traditions regarding marriage has become prevalent in Iran. "We are Muslims and we have significant cultural differences from Europeans. For example, in Western culture, women look for husbands themselves," Ayatollah Nouri-Hamadani stated, according to Rasa News Agency.
Regarding the recent incident where acid was thrown at women in Esfahan, Ayatollah Nouri-Hamadani stated that destroying others is not proper Islamic behaviour and it only serves the enemies. They take advantage of our differences and make them greater, such as the incident in Esfahan. "We need to be more vigilant," he explained.