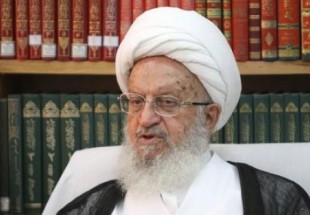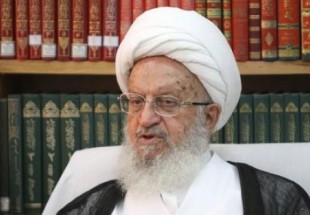 Grand Ayatollah Nasser Makarem Shirazi, senior Shia jurisprudent met with Yon Kobish, UN special representative to Iraq and noted that the west should count on Iran for handling the terrorist ISIL group in Iraq and Syria, reported Taqrib News Agency (TNA).
He called ISIL as the enemy of the humanity and noted what happened in two European capitals prove that ISIL terrorist group should not be confined to a special location in the world.
The cleric demanded UN Secretary General Ban Ki Moon to warn against Daesh as the enemy of humanity so that reactions to the terrorist group changes saying," Once the dual policies towards Daesh changes, then the group cannot continue." adding," Daesh is a limited group which continues based on the funds from different countries."
Professor of Qom Seminary referred to the destructions brought by ISIL during the war in Syria and Iraq and noted that the demolitions caused by the terrorist group demands several decades to be reconstructed.
He also touched upon the issue of refugees as a complicated problem and the quagmire Europe is in to handle the trouble.
Iranian jurisprudent stressed that ISIL cannot be solved merely through political solutions and negotiations and added," Talks and military operations are necessary but not enough because ISIL is an ideology originated from Saudi Arabia and Wahhabism." calling the western countries to make researches into ideological origins of ISIL as a preliminary step to challenge the group.
Prominent cleric demanded Muslim scholars to join in a unified move to stem the problem .
He said," The west is constantly reprimanding Iran over its alleged supports from terrorists and meddling in the issues of other countries while they should be asked wouldn't have Daesh occupied Baghdad had it not been for presence of Iran in Iraq and Syria?"
Ayatollah Makarem stated that reduction in Daesh recruitment is partly owed to UN efforts and partly to endeavors by the Islamic Republic of Iran.
He expressed regret that some realities are sacrificed for political interests and demanded for more serious pursuit of the UN into the issue of ISIL terrorist group.