Turkey
Istanbul police attack protestors with tear gas, water cannon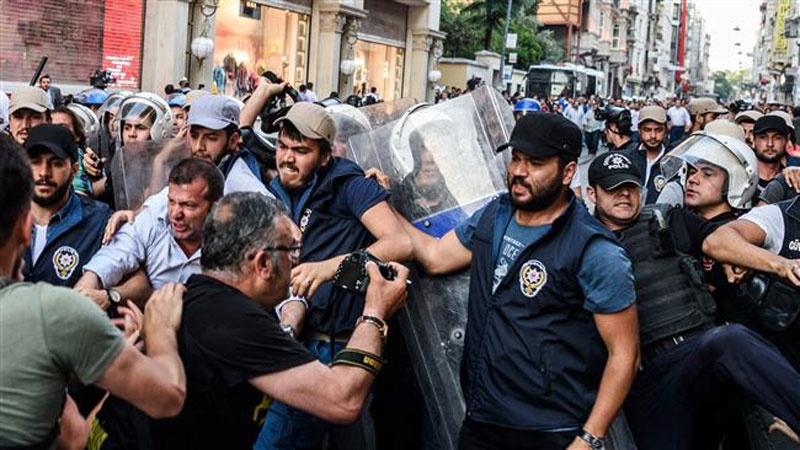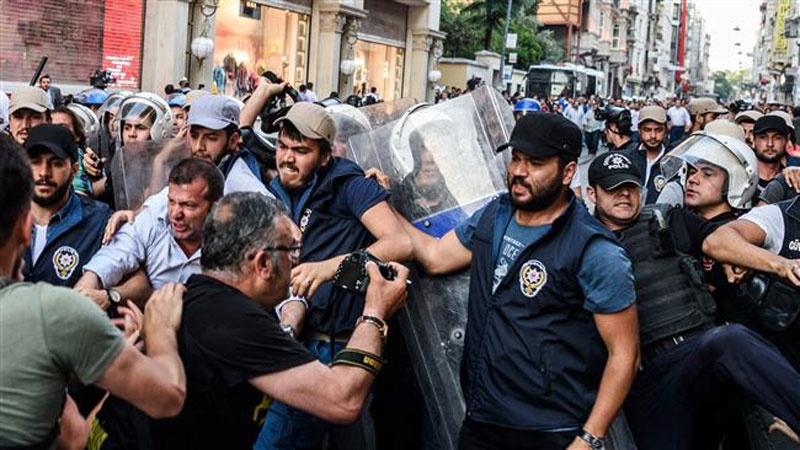 Police in Turkey have clashed with demonstrators holding a rally to mark the third anniversary of massive anti-government protest rallies.
According to Press TV, police on Tuesday used tear gas and water cannon to disperse hundreds of protesters who had gathered at Istanbul's famous street with the aim of marching to Gezi Park.
However, the site was on lockdown along with Taksim Square, which neighbors Gezi and more than a dozen activists were detained.
Police detained 16 activists at the offices of the city's Chamber of Architects which had opposed the Gezi Park development and strongly backed the protests, local media reports said.
A similar demonstration was held in the Capital Ankara and the southern resort of Antalya.
The huge protest rallies on May 31, 2013 followed government's efforts to uproot trees in the Gezi Park as part of its plan to redevelop the popular site.
Eight were killed in the nationwide unrest that followed the Gezi Park protests.
The turmoil, which was widely viewed as the biggest challenge to Turkey's ruling Justice and Development Party (AKP) since it rose to power in 2002, was brutally suppressed by riot police forces, who resorted to the wide use of tear gas and water cannons.
Erdogan, meanwhile, censured the protesters as "terrorists," claiming that they were intent on destabilizing the country. He vowed that the government will take a tough stand against protest efforts.