Palestine
IT industry in Gaza bypasses economic crisis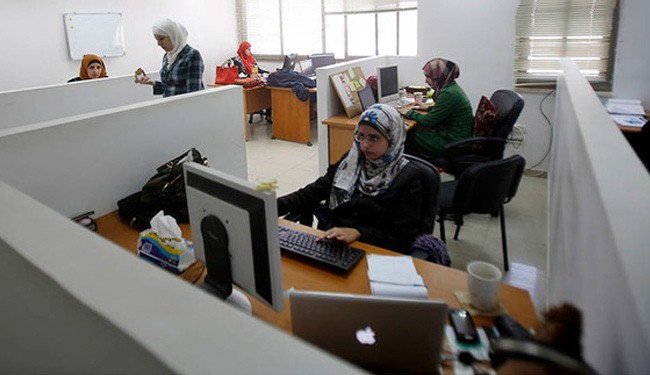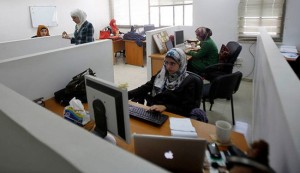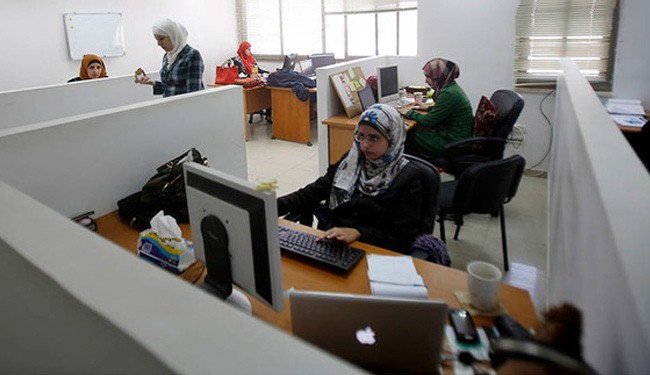 The recession that has prevailed in the Gaza Strip for several years has prompted IT and communication firms, most of which are run by young people, to outsource their work. This has limited the impact of the economic blockade on these firms, as opposed to other sectors.
Unit One, a company founded by two friends, Ahmad Abu Shaaban and Saadi Lazan, both 33, was one of the first to conclude contracts with firms outside Palestine, whether directly or through other intermediate companies operating in the West Bank.
Abu Shaaban and Lazan established their company just a few years after they graduated from university, and started offering their services to local companies. Because business was slow at first, they turned to international nongovernmental organizations working in the Gaza Strip and tried to get involved in their projects. This helped somewhat and allowed them to stay in business without being affected too much by the economic situation plaguing the Gaza Strip, ruled by Hamas since 2007.
Locals working for remote companies in website programming, software design and digital materials stabilized the work flow, especially after contracts were concluded between IT companies in Gaza and Dutch companies working in the same field. According to industry sources, these Dutch companies, including Lighthouse IP Group, preferred to conclude contracts with companies outside the European Union, given the high quality of production and the reduced labor costs.
"Reliance on external sources has become essential to our work. We don't believe that the local market alone is sufficient for the continuation of projects of the size that we are working on now. We started the company with $11,000 in capital and now our company has about $230,000. … We currently have 13 employees, and when there are large projects, we bring in about 180 graduates for periods ranging from 1-1½ years. That helps reduce unemployment in the IT sector," Abu Shaaban told Al-Monitor.
According to a study conducted by the Palestinian Information Technology Association of Companies (PITA), Palestinian universities in the Gaza Strip graduate about 120 IT specialists each year. While low, this number increases the burden on IT companies, which are estimated at about 75 in the Gaza Strip.
Yousef Shaath, PITA's regional director in the Gaza Strip, said that the difficult economic conditions and the lack of opportunities for many of the graduates has led 10% of them to rely on outsourcing or freelancing by contracting with companies to produce websites and electronic programs from the Gaza Strip.
"An advantage of the IT sector is that it is not limited within borders and tries to adapt to the different circumstances of the siege and restrictions. Despite the influence of the local market, largely as a result of limited job opportunities, those who rely on external sources (outsourcing) or work individually (freelancing) are the least affected, and more and more [have been doing that kind of work]," he told Al-Monitor.
During the past few years, many IT workers have started working remotely. Many have established enterprises that deal with companies in the Persian Gulf, with designers and programmers working in offices in Gaza and committed to set working hours.
Amr Zaqqout, 30, said that he's working eight hours a day remotely with a Saudi company, which provides him with a decent income. He tried working for local companies, but the wages were low.
"After I graduated I tried to get a job, but I didn't succeed in finding a steady job. I freelanced for a long time for companies abroad, in Arab and foreign countries. I relied on that for years. But I recently got a job working remotely with a Saudi company," Zaqqout told Al-Monitor.
A study issued in 2013 by Mercy Corps on the labor market needs of the digital economy in the Gaza Strip said that there are obstacles facing the development of outsourcing, including weak global awareness about Gaza's capabilities and the potential risks that arise when a company does business in Gaza, given the political conditions and the restrictions on travel. There is also a need for expertise in determining the costs and the entry of local companies in international tenders as well as poor infrastructure.
The study, of which Al-Monitor obtained a copy, said: "According to international standards, Gaza has high wages and costs. … But Gaza has advantages. It has a young and educated manpower that speaks multiple languages and that is eager to work, as well as specialists with experience who live abroad."
The unemployment rate is high and chronic in the Gaza Strip, especially among young people of both sexes, according to statistics from the World Bank and the United Nations. In 2012, the unemployment rate was 32% of the labor force in the Gaza Strip. In the first quarter of 2012, the unemployment rate was 47% among graduates and 58% among young people aged 20-24.
Although the economic blockade on the Gaza Strip has a limited impact on corporate communications and IT — which rely on outsourcing — they still suffer from it, according to Abu Shaaban. "It's true that we are doing better than others. But we are facing difficulties in importing equipment and tools needed for our work, not to mention our need to travel to introduce international companies to our abilities and potential and to enhance trust between us. And that's not currently doable except with difficulty, which makes our work not grow much despite the global growth."
Amid high unemployment and a lack of economic growth opportunities in the Gaza Strip, IT workers maintain hope that their work will remain less affected by the blockade. However, at the same time they hope that the domestic market situation improves since companies that rely on outsourced contracts cannot absorb a large number of graduates from Palestinian universities.