Economy
Italian economy will continue to contract: S&P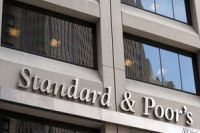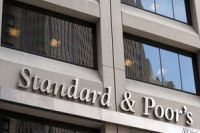 The Standard & Poor's (S&P) ratings agency says the Italian economy will continue to shrink in the following months as the country sinks deeper into recession.
The New York-based agency in a statement said: "We expect the Italian economy will contract in 2012 and 2013…."
Referring to Italy's 2013 election, the agency also added a key factor that might constraint growth is "the uncertainty around whether the next government coalition would remain committed to the structural reform agenda initiated by the current government."
Tough austerity measures, spending cuts, and pension changes, introduced by Italian Prime Minister Mario Monti's government, have stirred serious concerns for many people in the debt-ridden country.
Italians have been staging protests against government-imposed austerity packages.
The government says the reforms are needed to create jobs, increase competition, and cut costs in the third largest eurozone economy, which has been slow to grow over the past decade.
Italy started to experience recession after its economy contracted by 0.2 percent in the third quarter of 2011 and by 0.7 percent in the fourth quarter of 2011.