Europe
World News
Italian PM puts whole country in lockdown over COVID-19 outbreak
Italian Prime Minister Giuseppe Conte has put the whole country on lockdown in a bid to stem the spread of the novel coronavirus, which has so far infected over 9,000 and killed over 450 in the European country.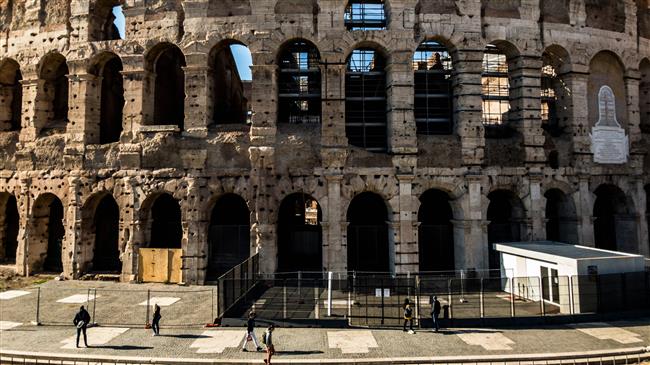 Based on the restrictions announced by the Italian prime minister on Monday, all gatherings, including Serie A football matches, will be banned and the entire nation has been told to "stay at home".
The lockdown had previously just been implemented in the worst-hit northern regions, but as of Tuesday it will come into force across the whole country, the most affected in Europe, Conte said.
"The future depends on us and everyone must do their part," he said, while urging people to stay indoors.
He said people should not move around apart from for work and emergencies, and the closure of schools and universities across the country is being extended to 3 April.
He also said public transport will remain operational.
Conte will sign a new decree and the nationwide measures will be introduced in the morning.
He told reporters that restrictions introduced two days ago were no longer sufficient and they would have to be extended to the whole country.
Coronavirus outbreak: Italy locks down 5 regions in north, quarantines 16mn Italy places entire areas — including the financial capital, Milan — under forced quarantine in an attempt to contain an already widespread outbreak of the new coronavirus.
Italy is the worst-hit nation in Europe with 463 virus-related deaths, an increase of almost 100 in a 24-hour period, and 9,172 confirmed infections.
Around 60 million people will now effectively be placed under quarantine by the strict measures which had already been introduced in northern and some central areas over the weekend.