Europe
Italian police attack refugee squatters in Rome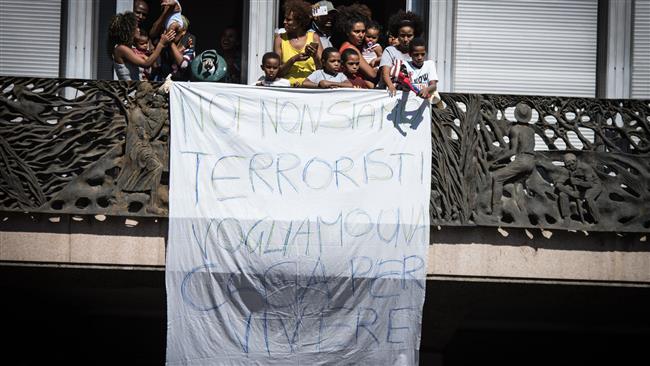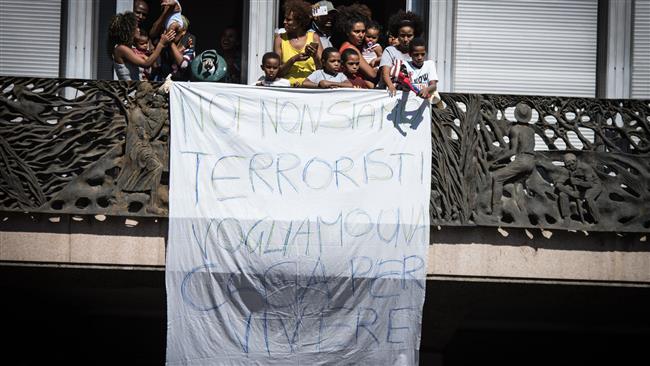 Italian police have clashed with refugees in the capital city, triggering an outcry among international human rights groups.
Police dressed in anti-riot gear used water cannon and batons on Thursday to clear out about 100 mostly Ethiopian and Eritrean refugees who had occupied a square near Rome's main train station.
Police said two people were arrested and more than a dozen others injured in the dawn operation.
They said the move was necessary because the refugees occupying the square had refused to accept city-organized lodging and were using hazardous cooking gas canisters and other flammable materials at the public location.
The operation came days after city authorities evicted some 800 refugees housed in a nearby building since 2013.
'Not terrorists' 
Italian authorities say the anti-refugees raids are needed to clear asylum-seekers from buildings and squares.
At least four such operations have been launched since July in Rome as part of anti-terrorism measures, police stated.
But the refugees, who are mostly women and children and have been allowed to remain temporarily in a nearby building, hung signs out of its windows saying, "We are not terrorists."
The United Nations' Refugee Agency (UNHCR) and the UNICEF, as well as other humanitarian organizations, protested Italy's move, saying it was carried out without warning and that there was not adequate housing for the refugees and the hundreds more vulnerable asylum-seekers sleeping on Rome's streets.
The humanitarian bodies also noted that many families would be separated by the new housing arrangements and children would be uprooted from schools.
"It is a shame that the absence of alternative housing solutions brought about a violent situation," Doctors Without Borders said, calling for "dignified solutions" for those who have been removed.
On Twitter, Doctors Without Borders posted pictures of the police operation and protested the "indiscriminate use of violence."
The organization said there were no ambulances nearby to help, and that their volunteers treated 13 injured people, including an elderly woman who fainted after being hit by a water jet.