Europe
Italian separatist movement presses for statehood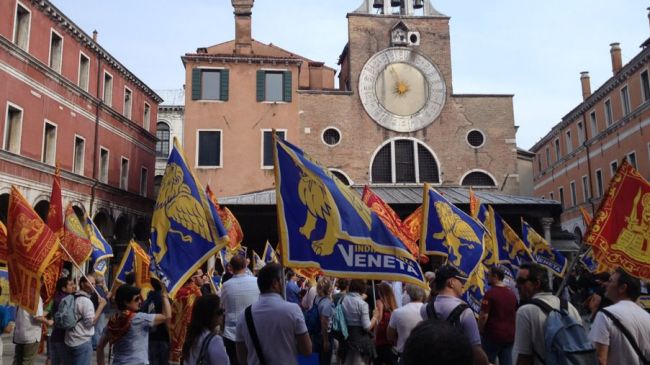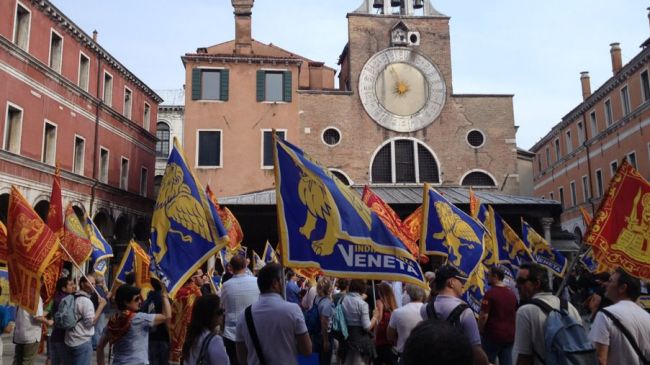 Amid statehood pushes in Catalonia and Scotland, a pro-independence movement is rallying support behind its call for the region of Veneto in northeastern Italy's becoming its own country.
Separatist Indipendenza Veneta has reportedly gathered up a legion of pro-independence supporters among the region's residents. According to local paper Il Gazzettino, those supporting Veneto's statehood comprise 70 percent of the local population.
Repubblica Veneta, the movement's name for the independent state, it expects to form, would be home to about five million people and include Venice, the surrounding region of Veneto, and parts of Lombardy, Trentino, and Friuli-Venezia Giulia, which borders Slovenia and Austria.
Last month, a rally, organized by the separatists, attracted large numbers of protesters in front of the central government in Veneto. The crowd urged an immediate referendum on the region's independence from Rome.
"The situation here is almost explosive so, today, we have thousands of people who have gathered in front of the regional government and we're going to present to them a resolution signed by thousands of participants to have a referendum for independence," said the head of the movmenet, Lodovico Pizzati.
Venice was an independent republic for more than 1,000 years up to 1797.
President of Veneto, Luca Zaia said last week that Venetians were tired of being "slaves of Rome."