Europe
Italians protest reelection of President Napolitano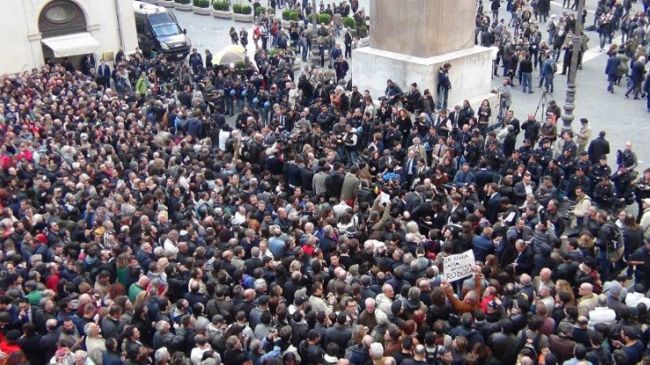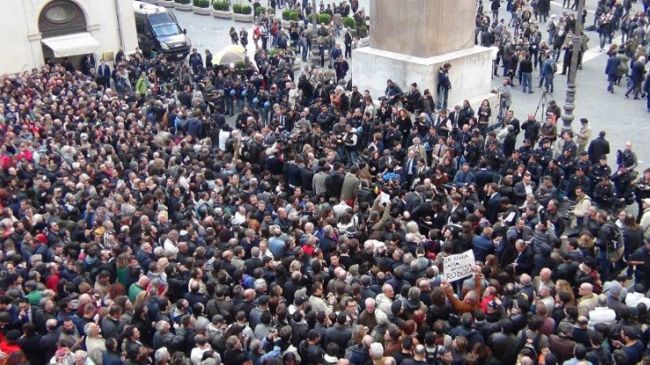 Italians have held a demonstration outside the parliament against the reelection of President Giorgio Napolitano.
The large crowd gathered outside the lower house in Rome on Saturday, after 5-Star Movement (M5S) leader Beppe Grillo urged citizens to demonstrate.
Protesters shouted "buffoons" and "come on out" towards the parliament building.
In his appeal to demonstrate, Grillo said that the other main parties' decision to ask the 87-year-old Napolitano to continue as president amounted to a "coup d'etat."
In addition, Grillo said that traditional parties agreed to govern the country in a coalition to preserve the status quo. He also accused the established parties of making secret deals behind closed doors.
Earlier in the day, Napolitano was reelected as the country's president after accepting an appeal by the country's major political parties to stand for a second term.
In their sixth round of voting, 1,007 Italian lawmakers and regional representatives voted for Napolitano, putting an end to a two-month political deadlock.
Napolitano is expected to put together a broad coalition government to tackle the country's financial crisis.
Over the past decade, Italy has been the slowest growing economy in the eurozone.