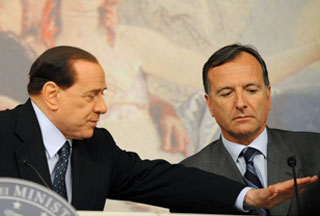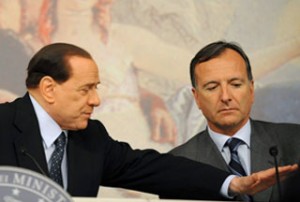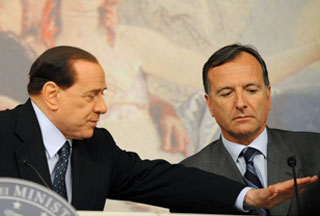 Italian Foreign Minister Franco Frattini promises more military equipment for troops in Afghanistan to address the 'visible escalation' of Taliban attacks.
The comments came as a key member of the ruling coalition called for the complete withdrawal of troops on Sunday, following two overnight attacks in western Afghanistan that wounded three Italian soldiers.
Northern League party leader Umberto Bossi said that in balancing 'the results and the costs' of Italian presence in the war-torn country, he would opt for brining troops home.
Bossi's party is a key partner of Italy's ruling center-right coalition.
Foreign Minister Franco Frattini, however, justified plans for an additional deployment of troops, stressing that the newest unrest was proof of Taliban efforts to undermine Afghanistan's stability before the Augusts 20 presidential election.
The government is set on increasing its presence in the NATO peacekeeping force by around 3,300 troops ahead of the poll.
"There is visibly an escalation [in violence],"Frattini said in an interview with Corriere della Sera published on Sunday.
"We will increase the use of Predator (unmanned surveillance aircraft) and Tornado (fighters), not just for reconnaissance but for real coverage (of troops)."
Militant attacks have so far claimed the lives of 14 Italian troops since the start of the war that toppled the Taliban regime.
Some analysts see this as a precautionary step to address potential public concern over the safety of troops in Afghanistan, after the British government came under fire over the past few weeks for not providing its personnel with necessary helicopters and other essential combat gear.
Prime Minister Gordon Brown says the British mission has the required resources.