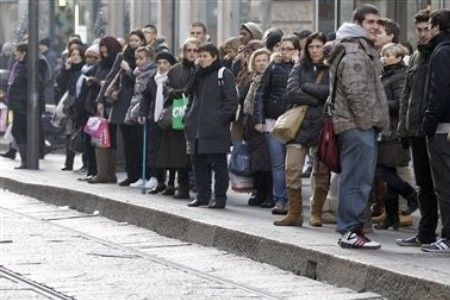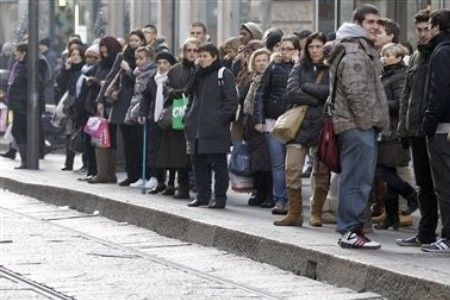 Public sector workers in Italy are once again holding a strike to protest against the imposition of the government's harsh austerity measures aimed at saving the country from financial ruin.
Italian postal and health workers were joined by teachers on Monday in a one day strike to protest a package of cost-cutting measures the government aims to pass by the end of the year.
Protesters in Rome are expected to march on parliament to oppose Prime Minister Mario Monti's 30-billion euros budget bill.
Italy's main union leaders say the measures are too tough for pensioners and workers and not tough enough on the wealthy.
The main objections are the introduction of property taxes on primary residences as well as pension cuts and the hefty raise of the retirement age.
Monti believes Italy will "collapse" like Greece without the new austerity measures, saying the package will also help solve the eurozone debt crisis.
Italy's debt, totaling around 1.9 trillion euros, is 120 percent of its Gross Domestic Product. Rome has been under intense pressure to act quickly ahead of a key European Union summit on Thursday and Friday.
The government has said it will meet its target of balancing the budget by 2013 but has warned the Italian economy will slip back into recession next year.