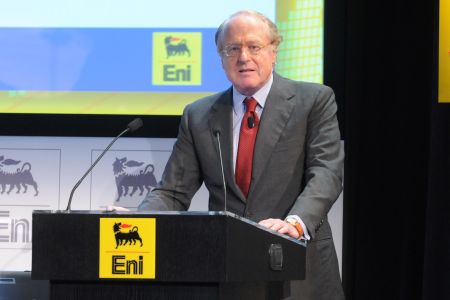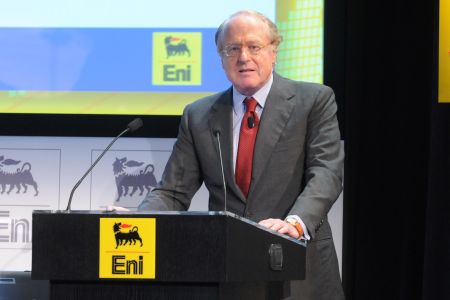 Italy's energy giant Eni says it will continue to receive Iranian crude for at least another three years despite tightened US-led sanctions by Western countries.
Eni's Chief Executive Paolo Scaroni said on Monday that the firm was to receive one billion dollars worth of crude from the Iranian side, Reuters reported.
He said the process was part of two contracts Eni signed in 2000 and 2001 to develop two fields in Iran, adding that it would take the corporation three years to cash in on the returns of its investment.
The development comes as the US and its European allies struggle to make the US-engineered anti-Iran sanctions work.
Last May the UN Security Council approved a fourth round of sanctions against the Islamic Republic following intense international lobbying by the US to win votes for the effort. However, soon after the UN move, the US and its European allies pushed for additional unilateral sanctions against Iran in an effort to cripple the country's economy.
Iranian officials, however, have insisted that the sanctions have not only failed, but served Iran with new trade and economic opportunities at regional and global levels.
But Eni, Italy's largest oil and gas company, said the energy giant did not need to organize financing because it receives the Iranian crude directly.
Iran is one of the world's major oil exporters and its production level is equivalent to about 4.2 percent of the daily global demand for oil.