Syria
Jaafari Says Syria Will Defend Itself, Security Council Failed to Adopt Strikes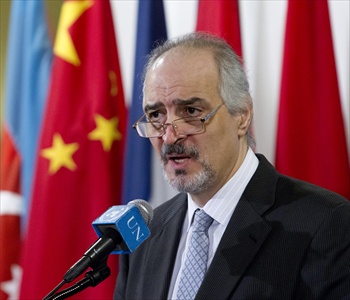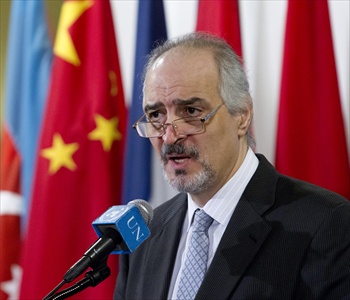 Syria's Permanent Representative to the UN, Bashar al-Jaafari, stated Wednesday that his country would defend itself against the 'expected' strikes, saying that Syria facilitated the UN inspector's mission and attempted to inform all the parties about the details of the chemical attack.
"Turkey arrested a number of Syrian militants while transmitting chemical substances (Sarin) from Libya to Turkey," he added.
"Qatar, Saudi Arabia, and Turkey support the terrorist groups to use chemical weapons," al-Jaafari stated, "The militant groups used sarin gas on August 22, 24 and 25, wounding a number of Syrian soldiers."
"The Zionist entity urges the West to strike Syria."
Bashar al-Jaafari asserted that the West is anticipating the UN inspector's report.
Al-Jaafari delivered his statement as Envoys from Britain, China, France, Russia and the United States held talks Wednesday on a British drafted UN Security Council resolution that could allow military action in Syria.
The meeting ended without any sign that the 15-nation Security Council could vote any time soon on a resolution condemning the use of chemical weapons in Syria.