Syria
Jabhat al-Nusra Terrorists Killed in Idleb countryside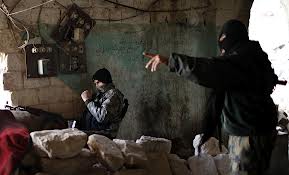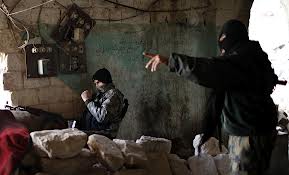 The Syrian army carried out a series of operations against Jabhat al-Nusra terrorists in Idleb countryside.
An official source told SANA reporter that the Syrian army eliminated several terrorists, including foreign terrorists from Jordan, Kuwait, Egypt, and Saudi Arabia.
The source noted that tens of terrorists were killed in al-Nairab town including a Saudi, Jordanian and Egyptian terrorists.
Units of the army eliminated scores of terrorists in a series of operations against their dens in Bishlamo, Kniseh, Nahleh, al-Shager, al-Alieh, Ihsim, Qumainas, Maartamasin, Sermin, Tal Dinit and Madajen towns west of Binnish.
Units of the Army Eliminate Terrorists, Foil Attempt to Detonate 10 Explosive Devices in al-Quneitera
Units of the Syrian army confronted an armed terrorist group which tried to attack citizens in al-Qahtanieh town in al-Quneitera countryside and inflicted major losses on the terrorists.
A military source told SANA reporter that a heavy machinegun belonging to the terrorists was destroyed and the leader of the group was killed.
The source added that a unit of the army eliminated an armed terrorist group in Jabata al-Khashab town, while another group inflicted heavy losses on the terrorists in al-Othmanieh and destroyed their weapons.
The source pointed out that another army unit foiled a terrorist attempt to detonate 10 explosive devices planted in various areas on Damascus-Quneitera Highway set to be remotely detonated.