Bahrain
Jailed prominent Bahraini activist denied early release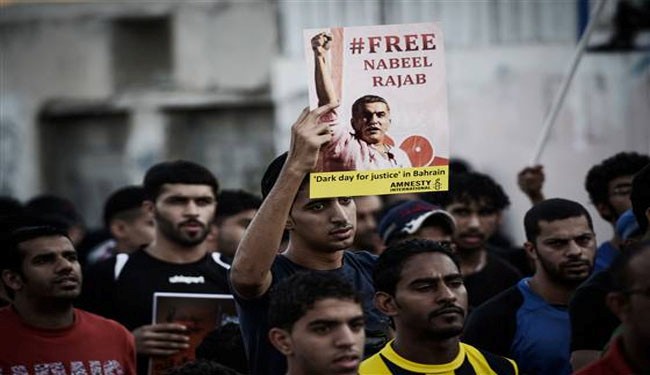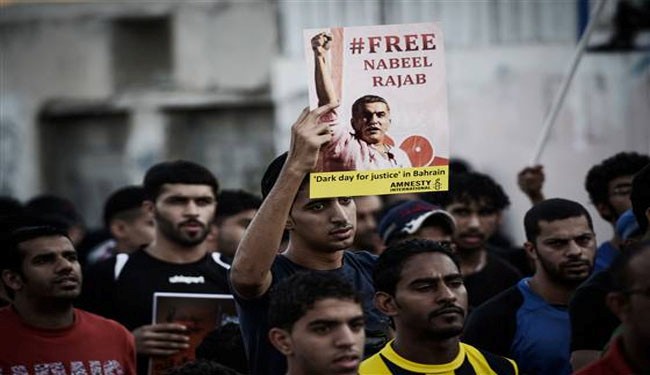 A court in Bahrain has refused to free top Shia activist Nabeel Rajab saying he is not eligible for early release from prison, a judicial source said.
Rajab, who heads the Bahrain Centre for Human Rights, was arrested in the wake of the Bahraini regime's crackdown on a month of Shiite-led protests in 2011 demanding political reforms.
He was jailed for taking part in what the regime calls "unauthorised" protests and sentenced to three years in prison.
His sentence was later reduced on appeal to two years.
Lawyers and right groups contend that he had been eligible for early release late last month.
"The court rejected the request made by a group of lawyers who argue that the activist is eligible for an early release after serving three quarters of his sentence," said the judicial source.
Rights watchdog Amnesty International had also called for his release saying he would have served three-quarters of his sentence by November 29.
"On Friday 29 November he will have served three-quarters of his two-year sentence and will become legally eligible for release," Amnesty said in a statement.
Rajab led anti-regime protests following the brutal crackdown on Shiite-led demonstrations against the regime in March 2011.
In September, Norway's Rafto Prize for rights defenders was awarded to Rajab and the center's founder, Abdul Hadi al-Khawaja who is serving a life sentence in jail for "plotting" with others to overthrow the monarchy.
According to the International Federation for Human Rights, a total of 80 people have been killed in Bahrain since the protests erupted in 2011.
Strategically located just across the Persian Gulf, Bahrain is home base to the US Navy's Fifth Fleet.