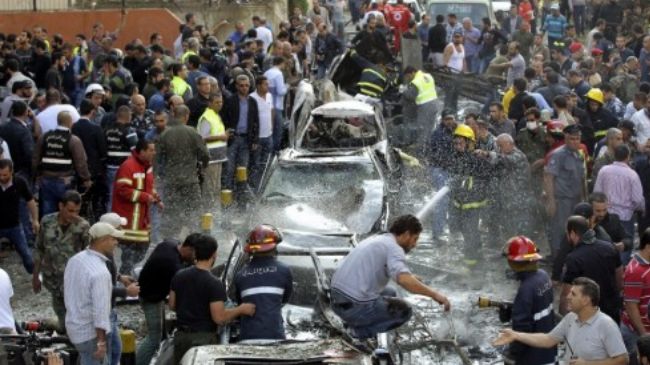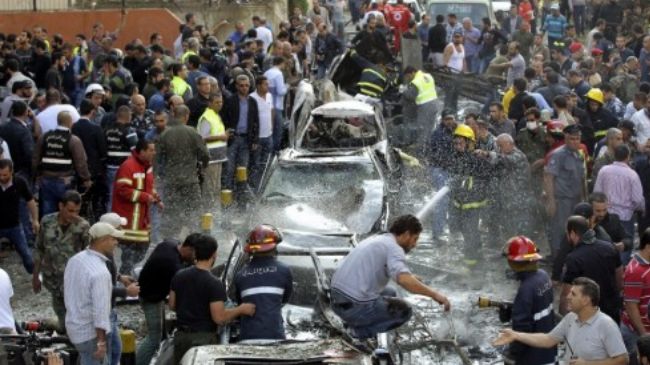 The Lebanese army says a man who was arrested last week has confessed to links with terrorist groups in Syria and transporting bombers and car bombs into Syria and Lebanon.
Omar Ibrahim al-Atrash, who was detained on January 22, has admitted ties to three wanted individuals, as well as to the al-Qaeda-linked Abdullah Azzam Brigades, the Islamic State of Iraq and the Levant and the al-Nusra Front, the army said in a statement on Thursday.
Atrash "admitted to transporting car bombs to Beirut" as well as "transporting…bombers of different Arab nationalities into Syria and handing them over to the Nusra Front," the statement said.
The army also declared that among the bombers he helped into Lebanon were two terrorists who were killed in the southern Lebanese city of Sidon in a gunfight with soldiers last December.
Two of the car bombs transported by Atrash detonated, said the army statement, stopping short of specifying where the blasts occurred.
Lebanon has been rocked by a string of bomb attacks in recent months, with three in January alone.
Most of the attacks appear to have been aimed at Lebanon's Hezbollah resistance movement, however, those killed in the bombings have mostly been civilians.
Militants from the Lebanon-based Abdullah Azzam Brigades have claimed responsibility for a number of rocket attacks and bombings, including the twin bomb explosions that hit the Iranian Embassy in Beirut in November 2013.
The back-to-back blasts killed at least 25 people, including Iran's cultural attaché to Beirut, and left more than 160 injured.
The Islamic State of Iraq and the Levant and a group calling itself the Lebanese offshoot of the al-Qaeda-linked al-Nusra Front have both claimed responsibility for deadly bomb attacks in Lebanon.