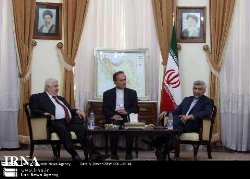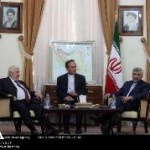 Secretary of Supreme National Security Council Saeed Jalili said on Thursday that the recent political developments in the Middle East showed the weakness of the US vis-a-vis the will of nations and that military solutions are doomed to fail.
Jalili made the remark in a meeting with the visiting Syrian Foreign Minister Walid Muallem in Tehran.
He said the recent political developments in the Middle East are actually the popular uprisings that have made the US and Zionist regime very concerned.
'Political developments showed the weakness of the US against people's demands. Hence, the US despite its allegations on defending democracy was forced to send military officials to the region to confront the popular demands. The US is proposing military solutions such as increasing the volume and number of military operations against the people,' Jalili added.
He called on the regional nations to be vigilant vis-a-vis the US policies aimed at diverting their attention and making them passive.
Jalili noted that the military option will surely fail to obstruct popular demands and those who pursue such option should quickly exit the impasse and huge costs of military intervention with the goal of confronting the legitimate demands of the nations.
Syrian Foreign Minister for his part expressed his concern over certain plots aimed at turning the popular demands into tribal differences.
Muallem also emphasized the important role of Iran in regional developments.