Syria
Jalili: Resistance victories in region owe to Syria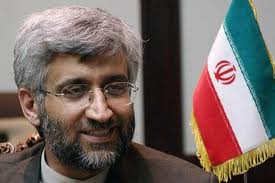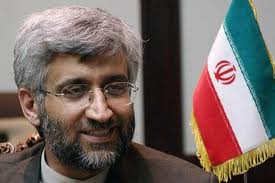 Secretary of Supreme National Security Council Saeed Jalili said victories in the last two decades, especially victories in Lebanon 33-day and Gaza 22-day wars owe to Syrian nation support for resistance.
Speaking in a press conference in the venue of Iran embassy in Damascus on Tuesday, Jalili said that what is going on in Syria is related to the support of Syrian nation for resistance.
Referring to unrest and violence in Syria, Jalili underlined that some of these behaviors as well as imposed economic, political and security pressures are in direction of taking revenge of Syrian nation.
Elsewhere in his remarks, Jalili called the the Zionist regime and the USA as main enemies of the Syrians and stressed that the US government, with its background of support for the Zionist regime and dictators of the region, such as Mubarak and Bin Ali, cannot pretend to support democracy.
Jalili called Mr. Annan plan for Syria crisis as the best and asked why he resigned and quoted him saying that the reason was that those who are claiming to settle the crisis are themselves part of the crisis.
Referring to Tehran consultation conference on Thursday, Jalili said Iran plan for Syria, which was presented last year, will be underlined again in this conference.
He added that Iran plan for solving Syrian crisis will be supported by Syrian president and other senior officials of the country.
Jalili continued that those who send weapons and money for terrorists in Syria are directly responsible for blood of Syrians.
He said that Resistance has given three lessons to the nations of the region, first high capacity of Islamic umma, second weakness of the Zionist regime power and the third solidarity of Islamic umma which can demolish power of the Zionists.
Answering a question about threats of the Zionist regime against Iran, Jalili said that they are too weak to be able to do something against Iran and Iran, more than ever, has the ability to defend itself.
Concering Iranian kidnapped pilgrims in Syria, Jalili underlined that this act is not acceptable anywhere in the world and those who support such behaviors by political, financial, media and weapons are directly involved in the crime.
Last Saturday, 47 Iranian pilgrims were abducted in the subrub of Damascus.
Jalili heading a delegation arrived in Syria on Tuesday for a one-day visit.