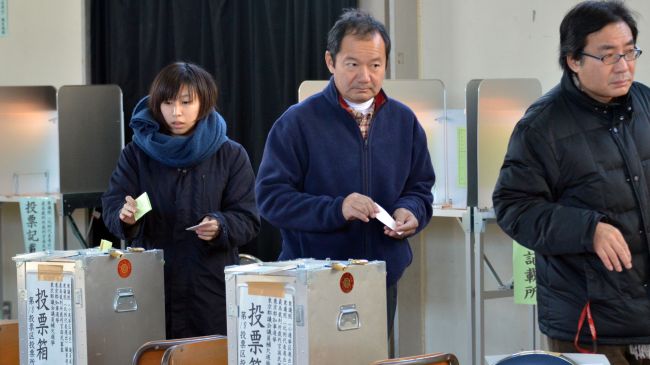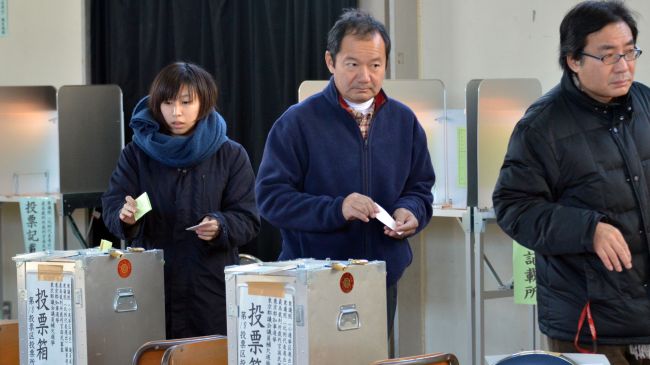 Japan's conservative Liberal Democratic Party (LDP) has won the general parliamentary elections, state television NHK says.
Exit polls by NHK revealed on Sunday that the LDP led by ex-Prime Minister Shinzo Abe has won nearly 300 seats in the parliament's 480-seat lower house.
The polls also showed that LDP's smaller ally, the New Komeito Party, has won about 30 seats.
Meanwhile, Prime Minister Yoshihiko Noda's Democratic Party of Japan (DPJ) that held 230 seats in the parliament captured less than 100 seats.
The official results are expected to be announced on Monday.
The win came after Abe issued a statement on Saturday, saying that "With stronger monetary policies, fiscal policies and growth policies, we will end deflation, correct a high yen, and grow the economy."
Referring to Noda's ruling Democratic Party of Japan, the statement added that "It is time to put an end to the confusion and doldrums of three years and three months. We have got to take a fresh step forward. Please join us for the fight."