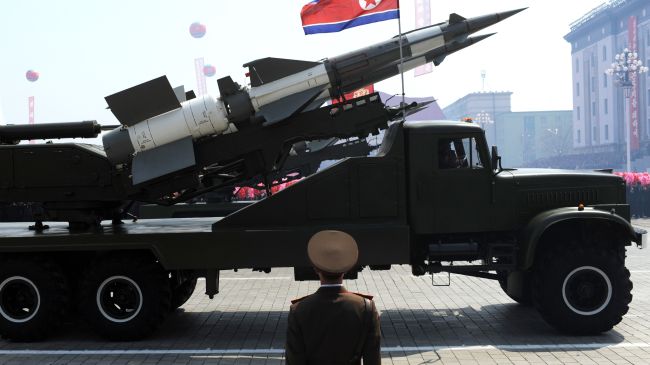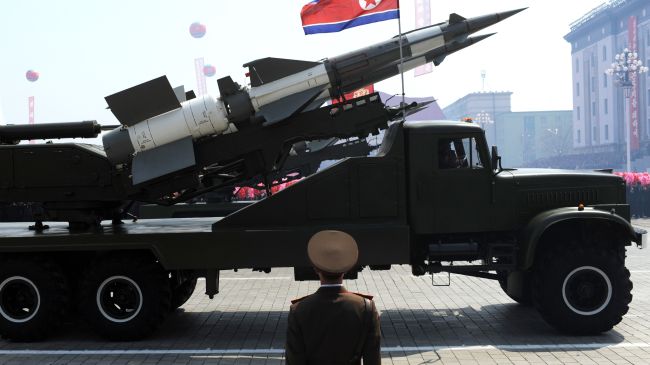 Japan has dispatched three Aegis destroyers to the waters over which North Korea's long-range satellite-bearing rocket is due to fly.
Television footage showed three destroyers armed with SM-3 missile interceptors leaving their base in Sasebo, some 900 kilometers west of Tokyo for the East China Sea and the Sea of Japan, known to the Koreans as the East Sea.
On Thursday, a vessel carrying PAC-3 (Patriot Advanced Capability-3) ballistic missiles arrived in the Okinawan island of Miyakojima, which lies on the expected flight path of the Korean rocket.
The footage showed that the missiles were unloaded from the naval ship at a harbor on the island.
Japan's Defense Ministry has deployed another PAC-3 battery at its headquarters as part of its bid to intercept anything headed toward the Japanese mainland.
Japanese Prime Minister Yoshihiko Noda's cabinet is scheduled to hold a security meeting on Friday to issue an order to shoot down the rocket if it threatens the East Asian country's territory.
The move by Japan comes after North Korean Committee for Space Technology announced on Saturday that the country would launch its Unha-3 rocket between December 10 and 22 from Sohae station in North Pyongyang Province to put a "working satellite" in orbit.
Pyongyang also said that the rocket would carry "polar-orbiting earth observation satellite" for "peaceful scientific and technological" purposes.
On Sunday, Yonhap news agency quoted an unnamed senior Seoul official as saying that, "The North has notified aviation authorities in nations including Japan that could come under potential danger … of the timing and expected path [of the rocket]."
The US and its allies insist that North Korea's launch is a disguised test for an inter-continental ballistic missile (ICBM), which is capable of carrying a nuclear warhead.
"A North Korean 'satellite' launch would be a highly provocative act that threatens peace and security in the region," US State Department spokeswoman, Victoria Nuland, said in a statement after Pyongyang's rocket launch announcement.