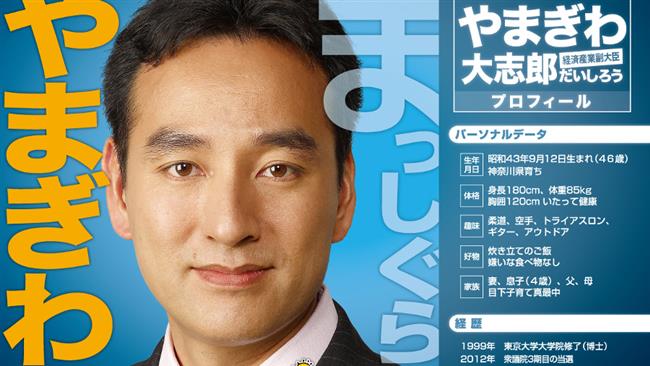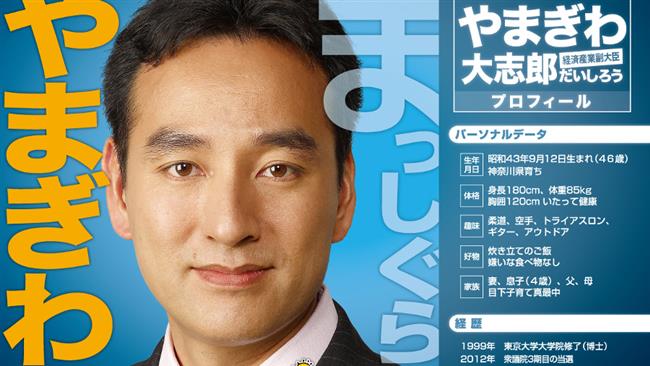 A high-level Japanese trade official and executives of major industries will arrive in Tehran Saturday for a two-day visit in order to revive economic ties. 
State Minister of Economy, Trade and Industry Daishiro Yamagiwa will meet top Iranian government officials to convoy Japan's "strong desire to quickly normalize economic relations" with Tehran, his ministry said in a statement.
Executives from 21 companies, including oil, gas and automotive industries, will be accompanying him, hoping to grab a foothold in the world's biggest market closed to outside business for years under sanctions.
The visit is the first by a Japanese trade official to Iran in 14 years and marks the first major dash by an Asian nation for business opportunities in the Islamic Republic after similar expeditions by the Europeans recently.
Japan hopes to raise oil imports from Iran which supplied 10% of the Asian nation's crude before sanctions were imposed on the Islamic Republic in 2011. Tokyo currently sources 5% of its crude oil from Iran under an interim deal between Iran and the West in November 2013.
According to Jiji Press, Japan will also seek to regain development of the Azadegan oilfield from which state-owned Inpex Corp. withdrew in 2010 due to US pressures.
Last month, a symposium was held in Japan on potentials and future of Iran's automobile industry, looking for ways to expand cooperation and share technologies between automotive sectors of the two countries.
Senior ministers from Germany, Italy, France and Serbia have led large trade delegations on their visits to Tehran in recent weeks to explore new business grounds in Iran after the much-anticipated removal of the sanctions.
France's main business lobby group, the Medef, will be sending a delegation of about 100 business leaders to Iran at the end of September.
European and Asian companies are salivating at trade opportunities in store as part of Iran's post-election development plan.
At a trade and investment conference in Vienna last month, Iranian officials announced that they had identified 50 projects worth $185 billion for foreign investment only in the oil and gas sector.