Iran
Jazayeri: No one can confront Iran if Iran decided to close Strait of Hormuz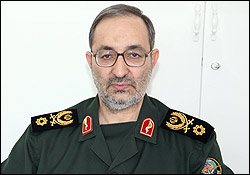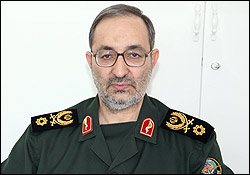 Deputy Chief of Joint Staff of Iran's Armed Forces in charge of Basij (volunteer forces) and defense culture Brigadier General Massoud Jazayeri said on Monday that no one can confront Iran if Iran decided to close Strait of Hormuz.
He said that it is quite clear that a major part of world energy passes through Strait of Hormuz which falls into territorial waters of the Islamic Republic of Iran, adding that military experts believe that no country can do a damn thing if Iran decided to close the Strait of Hormuz.
From early days of the Islamic revolution, Iran spared no efforts to restore peace and tranquility for all countries in the region, he said.
Speaking to Alalam TV network, he said Iran closely monitors all movements and developments in the region.
History indicated that Iran never triggered any conflict or aggression in the world, he said.
Iran tries to let the Strait of Hormuz remain open for world nations until Iranian interests are respected, he said.
He dismissed the US officials war threats to Iran if nuclear talks between Iran and G5+1 fail and said that the Islamic Republic of Iran is well-prepared to strongly thwart US military action.
"Such threats are merely bluffs and part of psychological warfare. The US is unable to target Iran and the Zionist regime is too weak to venture into confrontation with Iran."
He said that the enemies well know that Iran does not make bluff. Iran can prove its defense power in the battlefield, he said.
He said that the US threats are nothing more than media hype.
"Those warmongers should bear in mind that trigger of a bullet can inflame the entire region," Jazayeri said.