Syria
Jeish Al-Fatah Offensive Fended Off Near Housing Project 1070 of Aleppo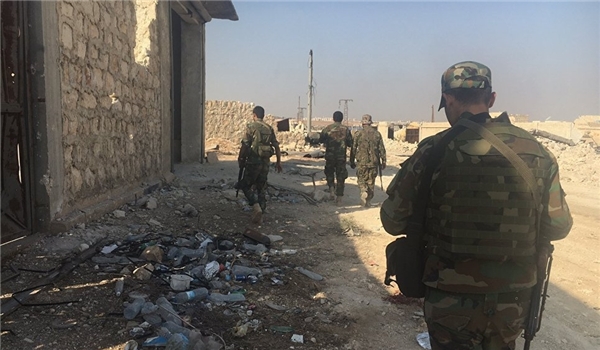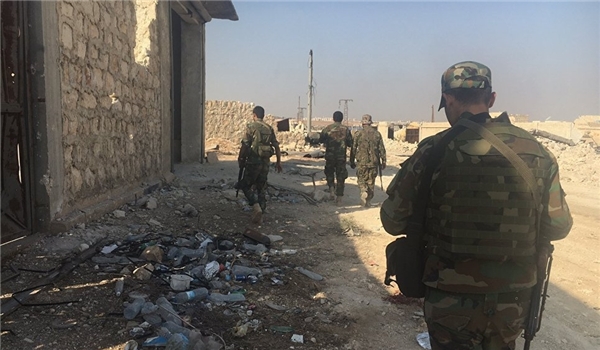 The Syrian army, supported by Hezbollah resistance group, repelled the Jeish al-Fatah terrorist group's massive attack near the Housing Project 1070 in Southwestern Aleppo city.
"After losing the Tal Bazo and Tal Ahd heights in Aleppo, the Jeish al-Fatah militants launched numerous large-scale attacks from Tal Mo'ata against the Aleppo air defense battalion base to take Tal Ahd but were pushed back," a military source said on Thursday.
"Concurrent with the terrorists' offensive, the Syrian fighter jets heavily pounded the terrorists' positions in different parts of Southern Aleppo," he added.
Scores of terrorists were killed and wounded in the clashes and their weapons and ammunition were destroyed, the source said.
Housing Project 1070 is located in the Southern parts of Aleppo highway to the key provinces of Idlib and Lattakia. It is also on the Western side of the aviation and artillery collages near al-Ramouseh. Al-Hamdaniyeh district to the North of the Housing Project is seen as a main gate to the Southwestern neighborhoods of Aleppo city.
Seizure of Project 1070 can directly change the conditions of the battlefield in Southern and Southwestern Aleppo and will leave indirect impacts on the situation of the war in other districts of Aleppo city.
Military sources said on Wednesday that the Syrian army troops, the Lebanese Hezbollah and Iraqi al-Nujaba Movement are engaged in an intense battle with Jeish al-Fatah in Housing Project 1070 in Southwestern Aleppo city, capturing more positions in the battlefield.
"The Syrian government forces continued to target Jeish al-Fatah's strongholds in Tal (hill) al-Ahd near the newly-freed hill of Tal Bazo," the sources said.
"In the first round of their attack, the government forces captured a part of Tal al-Ahd, inflicting major damage and heavy casualties on the militants," they added.
"With the seizure of Tal al-Ahd, the Syrian army and popular forces will be able to storm another main position of Jeish al-Fatah in Tal Mo'ata, which is close to al-Hikmah school, whose liberation will be easer after recapturing Tal al-Ahd and Tal Mo'ata," the sources pointed out.