Syria
Jeish Al-Fatah Terrorists Sustain Heavy Losses in Hama Province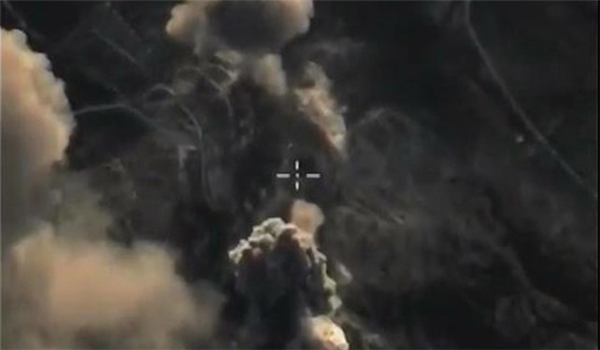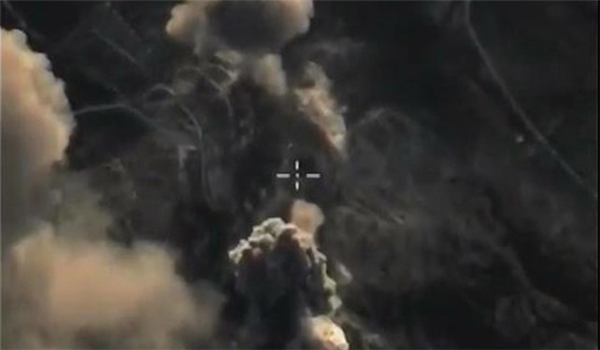 Reports said on Wednesday that terrorists have sustained heavy casualties in Syrian airstrikes in Northwestern Hama province.
The Jeish al-Fatah terrorist group's military positions and gathering centers were razed down in the Syrian fighter jets' strikes in al-Inkawi, Kafar Nabbouda, Qleidin, Abdin, Tal Waset, Tal Jazoum, al-Qahira, al-Mansour and al-Msheik regions in Northwestern Hama.
The terrorists' military hardware was also destroyed by the Syrian army in Northwestern Hama.
At least 8 terrorists were confirmed dead in the Syrian airstrikes on Ajnad al-Sham and Ahrar al-Sham terrorists' positions near Kafar Zita.
Meantime, an army unit destroyed a bulldozer and a BMP vehicle of terrorists with two guided missiles in al-Mansoura silos area, killing terrorists on board.
In the Eastern countryside of Hama, an army unit targeted with a guided missile a fuel tanker belonging to ISIL in Wadi al-Azib to the Northeast of al-Sheikh Hilal village.
In a relevant development on Tuesday, the Syrian Army and Hezbollah fighters' non-stop anti-terrorism operations in al-Ghaab plains forced the terrorist groups, mainly from the al-Nusra Front, to pull their forces back from the territories the militants captured on Monday.
Positions of the al-Qaeda-affiliated al-Nusra Front in the village of al-Mansoureh were heavily stormed by the Syrian government forces just a few minutes after capture of the village by the terrorist groups.
The Syrian soldiers and their Lebanese allies, who had taken back the siloes and farms around al-Mansoureh in the first hours of their operation, managed to prevail over the terrorist group's strongholds and entered the village.
Al-Nusra terrorists fled the battlefield and the Syrian government forces took full control over the strategic village of al-Mansoureh.
Scores of the terrorists were killed or wounded and their military equipment was destroyed in the attacks.
Al-Nusra militants had captured the village of al-Mansoureh by heavy artillery and missile shelling of government forces in the village.
They further tried to capture the village of Kherbet al-Naqous but their attempts thwarted by the Syrian army men and Hezbollah fighters.