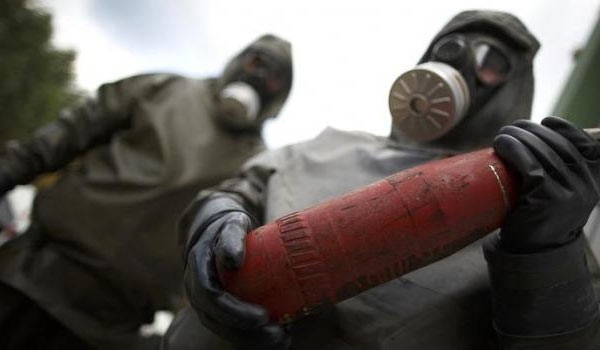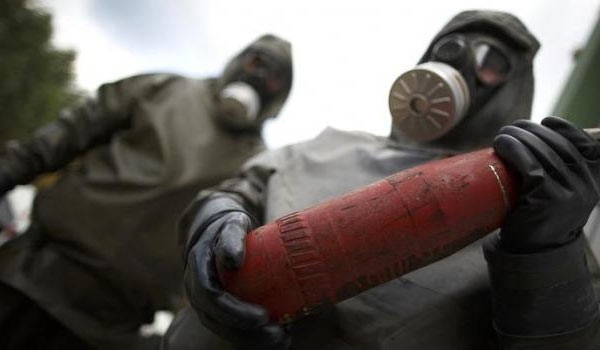 Jeish al-Fatah terrorist group fired chemical shells at residents of the two towns of Foua'a and Kafraya in Idlib province.
"100 to 150 chemically-armed rockets were fired at Foua'a and Kafraya yesterday (Tuesday)," a field source told FNA on Wednesday.
He added that poisonous chlorine substance was found in the remnants of the fired mortars and rockets, adding that chlorine is mostly used to increase the explosion power of rockets.
The source said that even if the shell doesn't explode, the gases inside it will affect the nearby areas like chemical weapons.
The siege of Foua'a and Kafraya has taken over one year while the terrorists have killed 600 Shiites in these two towns and prevent delivery of food and medical aid to their residents.
A field source told FNA in September that the Syrian people in the two besieged towns of Foua'a and Kafraya are facing a dire shortage of foodstuff, drinking water and weapons to defend themselves against the terrorists.
"The popular resistance forces are faced with acute shortage of weapons and munitions," he said.
"The residents of Foua'a and Kafraya, specially women, children and the elderly, are acutely suffering a shortage of foodstuff, drinking water and health services as we are facing the outbreak of new diseases everyday due to the lack of water and first aid," the source added.
The terrorists have been pounding the two towns all throughout the last 13 months.